Hello everyone! Sorry this post is late – for some reason I thought September had 31 days in it, and I could wait 'till today to publish my monthly blessings post. Oopsies! :) This month has been very blessed – certainly not without its challenges, but what a privilege and joy it is to live each day in the bountiful grace of our Savior!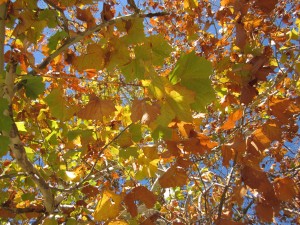 Autumn is here  – my favorite season of all. God is so good to give us the seasons! I love how every single one is different and unique. With fall comes beautiful (cooler!) weather, red, orange, yellow, and brown leaves, snugly sweaters, hot cuppas, tasty soups, and Thanksgiving!
Some highlights for this month I've already posted on are our trip up to see Grandparents and camping with the Wheelers.
School has been keeping me busy. I'm taking an accounting course this semester, and it's been great to learn more about the field I hope to be pursuing after I graduate from high school. I also have an increasing fascination and interest in the Spanish language. I've even found myself unconsciously replying to family and friends in Spanish several times! :)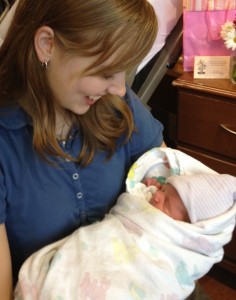 I had the delight of staying with a very dear friend and her new baby girl for a few days. It was so sweet to get to spend time with them! :)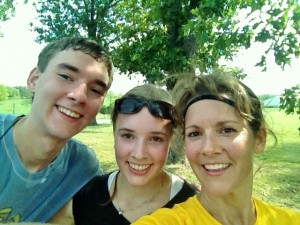 Mom, Wesley, and I are undertaking the challenge of running a half marathon this November (the same one as I did last year). So far, training is going well! It has been great (and hard, at times!) to keep up with Wesley and my very athletic mom. :) But it's so fun to train together with the same goal!
Mom got this picture of the us after our nine mile run last weekend.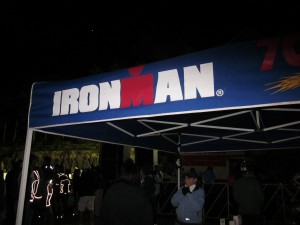 One weekend the three of us also volunteered at the swim portion of the Branson half Ironman.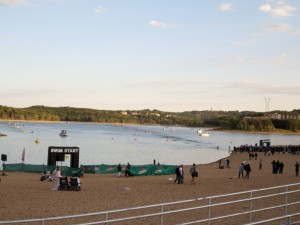 It was fun and inspiring to watch!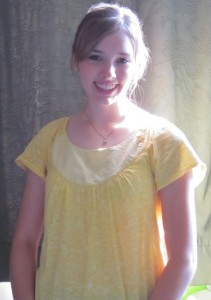 In this picture I'm wearing a very yellow shirt. It is my new "joyful shirt". Yellow is one of my favorite colors. It always makes me think of joy – something I picked up from Mom. :) I recently got this pretty top from a Goodwill store, and wearing it gives me a little "pep" to my day! :)
Thanks so much for dropping by, and I hope you had a wonderful month of September as well!