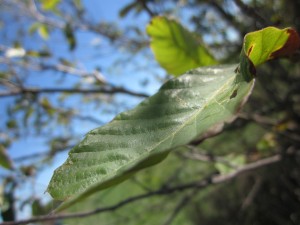 Wesley and I recently went up to our grandparent's farm for several days. Wesley bought his first car (a Toyota Camry) a few weeks ago, and it was our first excursion by ourselves. :) It was about a five-hour drive, so we both took turns driving while we listened to classical music and talked. I enjoyed our time very much, both on the road and with our grandparents.
At the farm, it was so good to visit and catch up, enjoy Grandmother's amazing cooking, and help a bit with some outdoor projects. As always, I did quite a bit of photography in between. :) Here are some of my favorites pictures: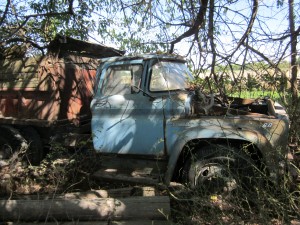 An old blue truck on the side of the road.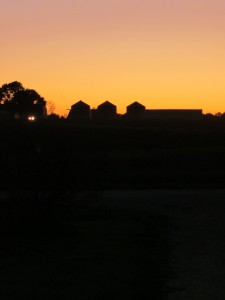 There was a beautiful sunset on the first night, and I loved this silhouette of a nearby farm.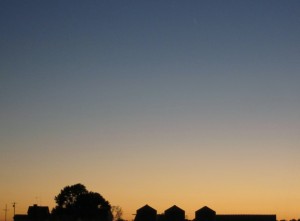 I posted this on God's World Photography for this month's contest. Go ahead and check it out! :)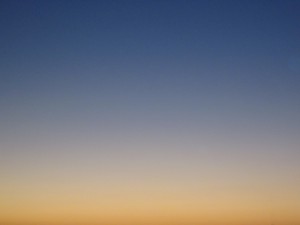 I liked the simplicity of this one – the colors were SO vibrant (I didn't even edit them at all!!!).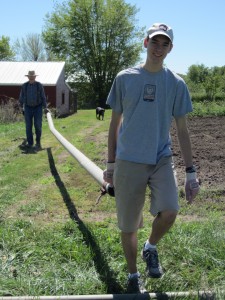 On Monday, Wesley and I helped Grandad move some irrigation pipes.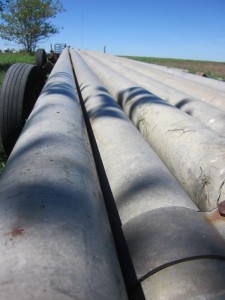 OK, I did get the easy job – driving the truck – so it was fun for me! :)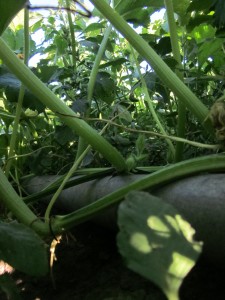 Grandad has a very large pumpkin patch. We helped with the irrigation there, too. What a forest there is amidst the pumpkin vines and leaves!!!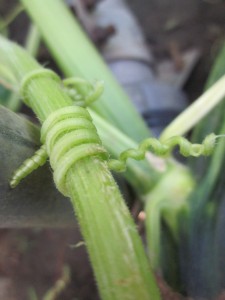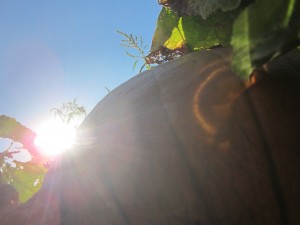 Some of the pumpkins were HUGE and starting to turn color.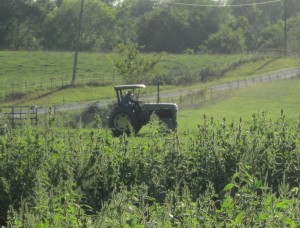 Grandad driving his tractor.
It was neat to watch the irrigation!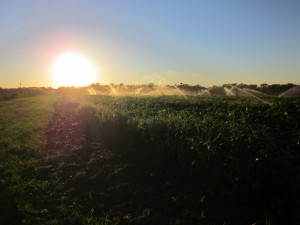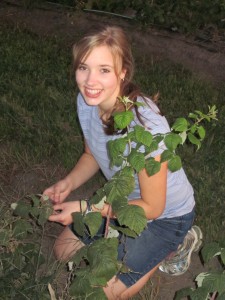 Later that evening, Wesley and I picked raspberries. The bushes are still small, and there were only a few berries. We had initially determined to gather them to bring home, but, well, the temptation was too great, and we ended up eating them instead!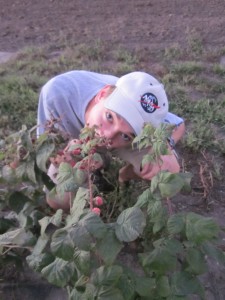 Wesley trying the "no hands" picking technique. I don't think it worked too well…. :) :)
We attended a conference on Tuesday morning. The speaker's wife was our former co-op teacher from several years ago. We were both very blessed and impacted by her that school year. She and her family moved, and so we hadn't seen them for a long time. It was great to be able catch up with them!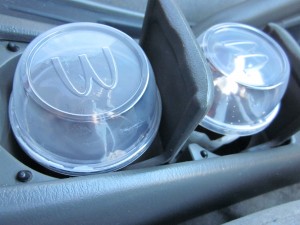 On the way home, Wesley and I stopped for a break and bought sundaes. It was a sweet (literally!) ending to our sweet time. I'm very grateful for the opportunity to visit our grandparents, for safety on the road, and for the memories we made! God is so good!