Ha ha! I, the all powerful administrator have hacked this blog!
Before you all begin to worry, this is just Wesley, Brooke's brother. And yes, I have hacked this blog – in a nice way.
The reason I am posting is because Brooke did something really BIG today. She is probably too humble to make a big deal about it, so before this memorable day is over, I will share with you what she did.
Today she ran her first half-marathon. That is a very long distance. 13.1 miles, to be exact. This morning our Mom, Brooke, and I woke up at the crack of dawn to drive to Bass Pro, the outdoors store that was sponsoring the race.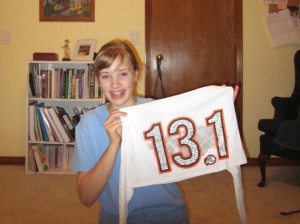 The night before the race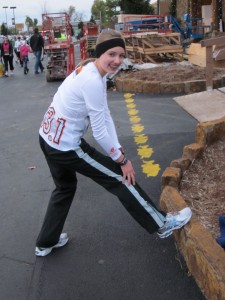 Stretching before the race
There were over three thousand people at the whole event. (other races included) After a few minutes of warm-ups, Brooke got behind the start line.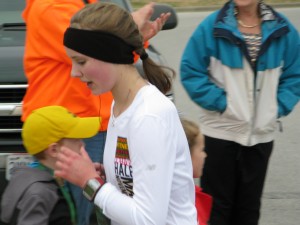 …Annnd they're off!
Meanwhile, my Mom and I went to a gas station to get a "small something". By the way, if you have not already had it this season, you really should try the Pumpkin Spice cappuccino!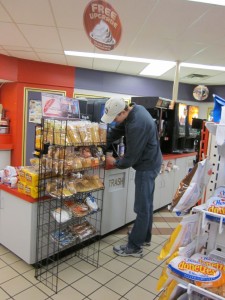 Serving myself a "small something"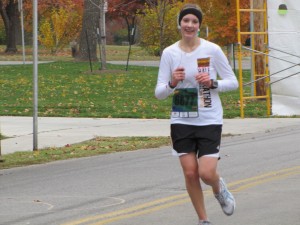 Looking good!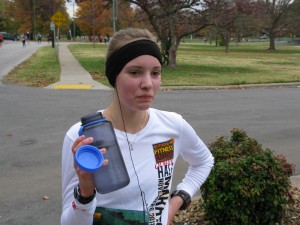 Water break
In the last leg of the course, it got pretty tough. Everyone was dropping like flies. (not really – just for dramatic effect) As you can see in the picture below, Brooke finished strong!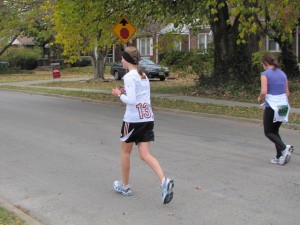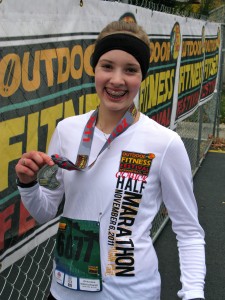 We have a winner!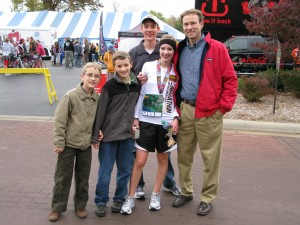 Gathering around the athlete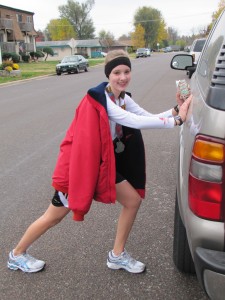 And like every good runner, she stretched afterwards
It was a great day. We all went out for Cappuccinos and watched other runners finish. (No, Mom and I did not have another one) :) One of Brooke's goals was to finish under 2:10. She finished in 2:08!
We're so proud of you, Brooke! May this race be the first of many to come!
Note from the Administrator: The hack is now over, and Brooke will resume full control of this blog. Thank you.