In the last post, I said to stay tuned for Wesley's graduation. Well, he is now a 2012 graduate and finished with high school!
Wow – it seems like just yesterday we were little kids in the kitchen doing finger paint and play dough together, and now Wesley is a young man who is finished with high school, has a job, and has bright hopes for the future. In honor of this special occasion, here are a few pictures and memories from over the past ten years: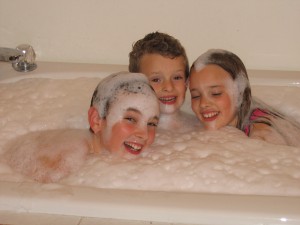 In our home in Wisconsin, one of our bathrooms had a jet tub. We loved to put on our swim suits, add lots of bubbles, and let 'er rip! :) It was hilarious fun! :)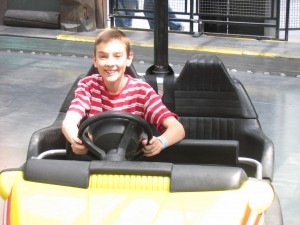 Bumper cars at Adventure Land in Des Moines, Iowa!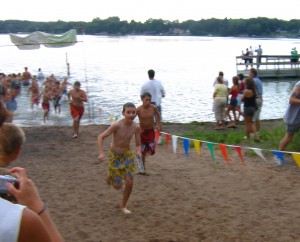 Wesley's first triathalon. We arrived late, and Wesley was the last guy in his wave to launch into the water. He came out from swimming in first place, at the head of the pack! What a guy! :)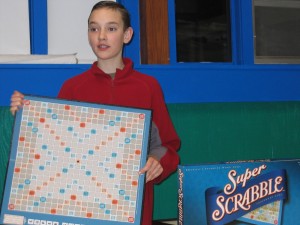 Giving a presentation at our history group. Wesley has always been a gifted communicator.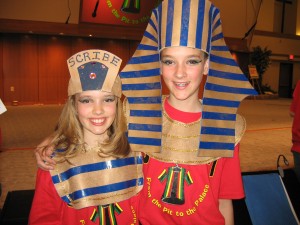 Wesley and I were in a few church musicals – here's when we did one about Joseph. Wesley played the part of pharaoh. :)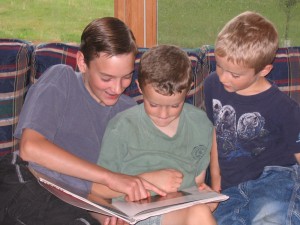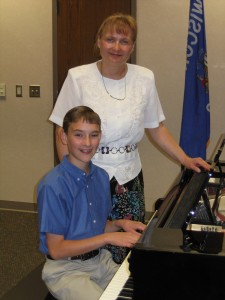 With his favorite music teacher, Miss Kate.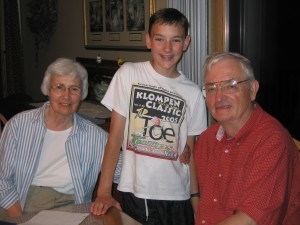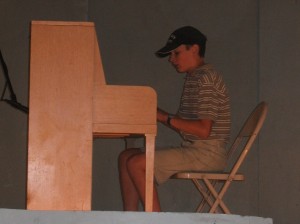 Wesley performed at our fair's talent show for several years. During this particular one pictured above, he played a song called "Fire Dance" while it was raining and thundering outside. His performance was fantastic, and he got first place!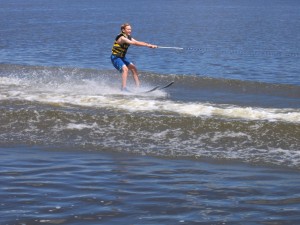 Water skiing at Grandma's cabin up North!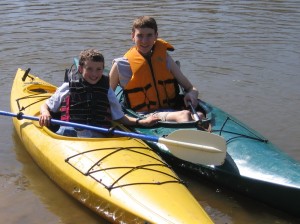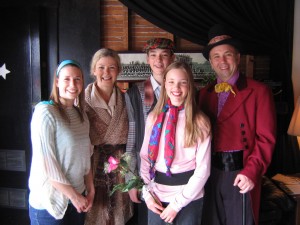 We did a play (Charlie and the Chocolate Factory) at our local community theater. That was a blast, and definitely a highlight for both of us!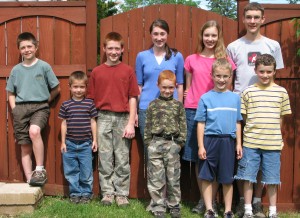 With some very dear friends of ours. :)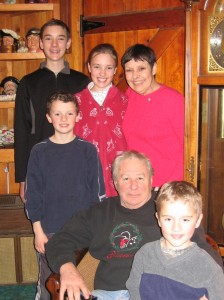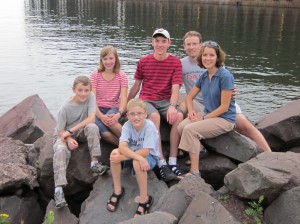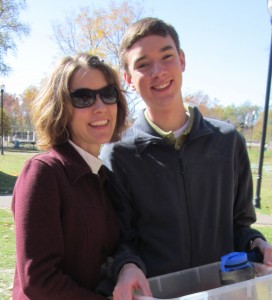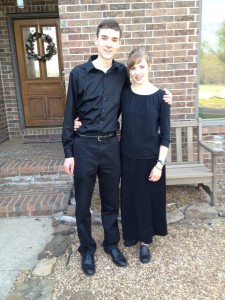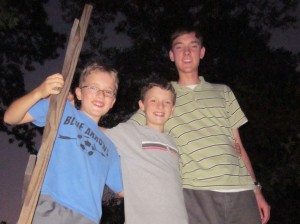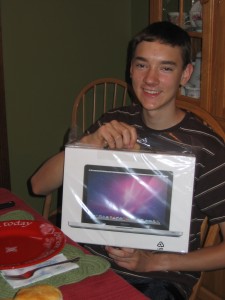 Getting his Mac. What an exciting day that was! :)
And Saturday was an incredibly exciting day as well – it was a milestone in Wesley's life. He graduated from high school, along with 24 other young men and ladies. Mom put together a board of pictures for his graduation. Here's what it looked like: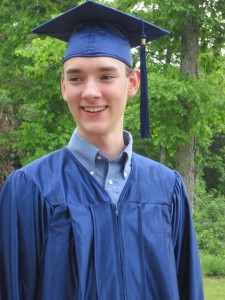 Wesley plans to continue working at his current job as he pursues a Computer Information Systems degree. We are proud of you, Wesley! I am so grateful for you and for the accomplished young man you've become. I am so blessed to have you for a brother, and I thank God for the faithfulness that he has shown you for (almost!) 18 years.
As you face adulthood with all of its joys and challenges, remember the verse from 1 Timothy 4:12- "Don't let anyone look down on you because you are young, but set an example for the believers in speech, in conduct, in love, in faith and in purity." May God continue to show you His abundant grace in the years to come, and may you bring glory and honor and praise to His name in all things. I love you!