Over the weekend, it rained almost constantly. The rain was much needed, and made everything cozy inside our home.  But on Sunday morning, there was a break in the rain, the sun came out, and everything glistened with raindrops. My brothers and I went out to enjoy the glorious morning before leaving for church. I enjoyed taking some pictures. It's so fun to have a camera: everything was begging to be photographed! Here's several (OK-most) of the pictures I took: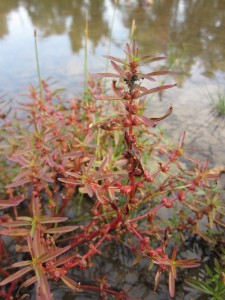 Some pretty plants down by the edge of our pond.
Sylvia perched on a tree stump.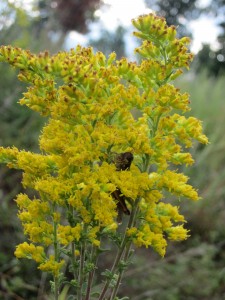 Notice Mr. Grasshopper hiding in this yellow plant.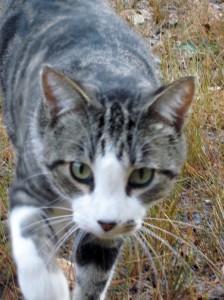 Truman was in a compatible mood that morning, and followed me around the yard. :)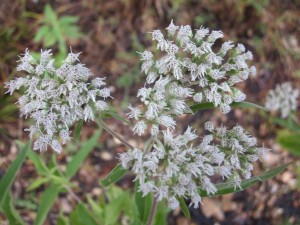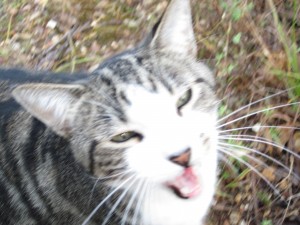 This is so funny- I took it just as he was opening his mouth to mew.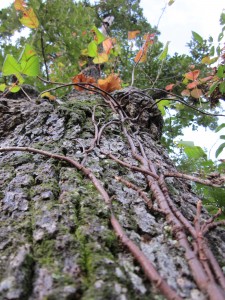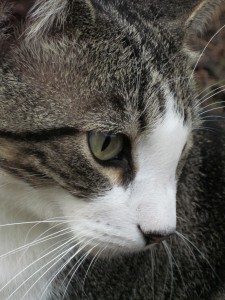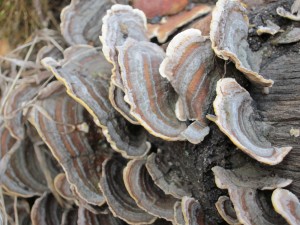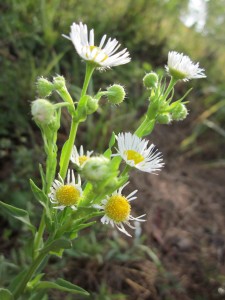 While I was scurrying around photographing everything in sight, my hard-working brothers were constructing dams and tepees.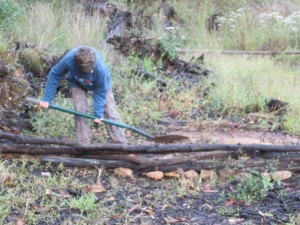 Austin building a dam.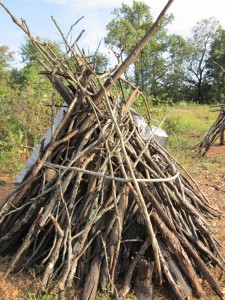 Here's the outside of Jonathan's tepee…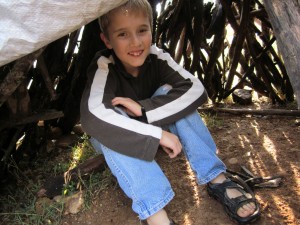 …and the inside. I was very impressed!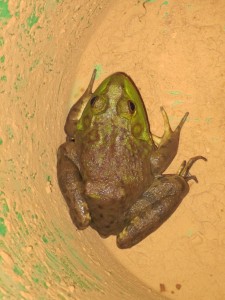 That same morning, Austin and Jonathan captured a giant frog.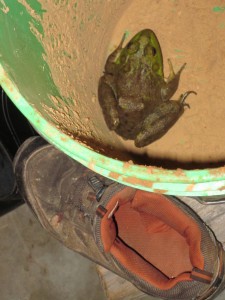 It was about the size of my hand (or half of a shoe!)…that's the biggest frog I've ever seen! In case you're wondering, my brothers kindly released Mr. Frog back into our pond after showing it to us.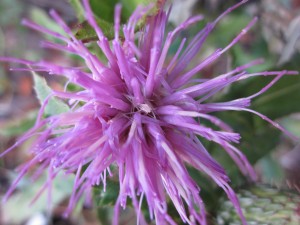 Morning is my favorite time of the day. It's wonderful to get out and enjoy its beauty, and give glory to the One who created it.
Isaiah 40:28
Do you not know? Have you not heard? The LORD is the everlasting God, the Creator of the ends of the earth. He will not grow tired or weary, and his understanding no one can fathom.