Hello there!  I wanted to let y'all know about the contest over at God's World Photography! Yes, it's another poll, so everyone is welcome to participate in the judging. Head on over and cast a vote. We'd appreciate it. :)
Here is the paper Austin wrote about inflation. He used an example of inflation from when we four Noble children were little and decided to set up an economy system of our own.  It cracked me up and brought back funny memories. Austin gave me permission to post this on my blog. I hope you enjoy it, too.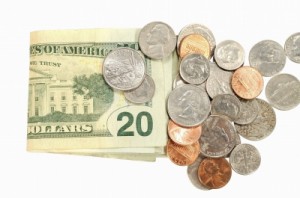 Inflation and the Cardboard Stores
by Austin Noble
Moving is a boring and hard task and one which requires small people to invent ways to keep themselves occupied. In my case, we were moving for the umpteenth time, and my older brother Wesley set upon an idea. He wanted to start a system of stores and customers, AKA an economy. So all four of us kids, Wesley the oldest and the wisest, Brooke the nice and motherly, Austin who is modern day me, and our youngest most innocent brother Jonathan, made cardboard box stores our of those great big indestructible wardrobe boxes. As a side note, this was about seven years ago. We then cut holes for windows, and set all of our treasures, or most of them, in front of our windows. Wesley, the starter of our economy, got eight black rocks and gave us each two to trade with, he told us that these rocks were like money. We then waited for each other to come and buy our stuff. For awhile, the economy hummed like an oiled motor. A single black rock was worth at least two bouncy balls, a fortune back then.
Then I, the nice, good , rule-follower, did something treacherous. I snuck away form our town of shops, and got all of the black rocks that I could fill the front of my shirt with, from our front landscaping. I came back to town and hid them in my store/ box. I was a genius as well as instantaneously rich. When I went over to my sisters store with about six black rocks clanking in my pockets, she raised an eyebrow, but still sold me her merchandise. She soon caught on and snuck away to the front landscaping to get her own rocks. When both she and I went around buying things with our "counterfeit money", Wesley caught on and he got some more black rocks. Well pretty soon prices skyrocketed, and poor Jonathan was the only one who still had his two black rocks. He got sad that he couldn't buy even a bouncy ball any more, and things went downhill from there.
Nobody wanted to sell any thing anymore, because the value of black rocks kept going down every time one of us snuck off to get more of them. When nobody wanted to sell anything any more, Wesley, the president of the economy, said that it was against the rules to get any more black rocks. But even he was only human and continued to collect and hoard the rocks. It was too late though, the economy had folded because nobody wanted to sell anything for the worthless black rocks, and so we all went in for lunch.
In the same way, when the government prints lots of money, the value of money everywhere, in jars, in savings accounts, and even in piggy banks, goes down. And if the government prints even more money, people spend all of their money on things that the government cannot print, like food, silver, and gold. So if my readers would like to put money in a box and bury it, I would advise them to procure some gold or silver, and bury that instead.