Our family just got back from a delightful and much-anticipated vacation to Florida over spring break! It's wonderful to be home again, and I'm planning to blog more consistently in the future. I have been concocting all sorts of ideas for upcoming posts. :) But first I'll write a bit about our trip.
So we set off on our grand adventure last Sunday and drove pretty much the entire day. We stopped at a hotel in Mississippi overnight. It was interesting to see the different changes as we drove farther south. You know you're really down south when the gas stations sell pickled pigs feet and boiled peanuts. No joke.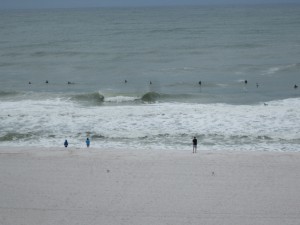 Because it's off-season, Mom found a great bargain at a condo-type place for us to stay near the coast in Destin, Florida. It was colder than usual in Destin the week we were there, but the ocean was magnificent. The night we arrived it was quite windy with large waves. We saw at least a dozen surfers out there as well. After unpacking and settling in, we decided to take a walk along the beach. I'd intended to only observe the water, perhaps dip a foot in that first time, but my brothers and I found wadding in it irresistible and ended up getting pretty wet. :) Thank goodness we had a dryer!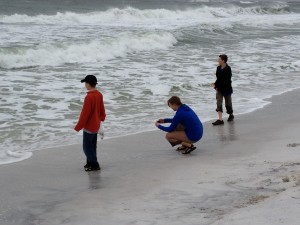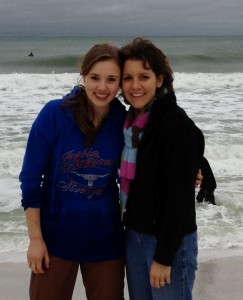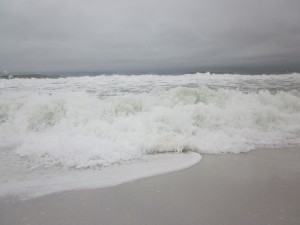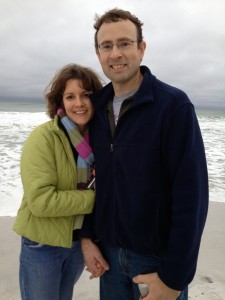 The guys and I enjoyed collecting shells along the beach – I was surprised at how many there were! I tried photographing a few on the beach: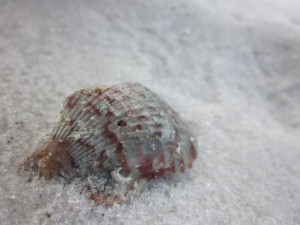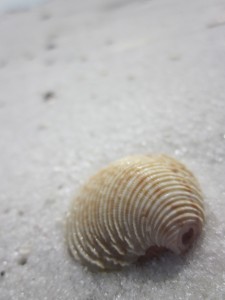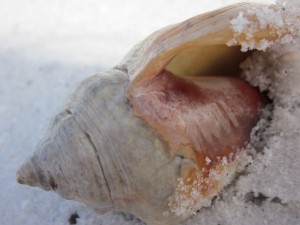 On the second afternoon, Mom, Daddy, and I decided to take a long run along the beach. With our travels I hadn't run or really moved for a few days, so it felt great. And it was one of the prettiest runs I've ever been on, as we ran right along the shoreline.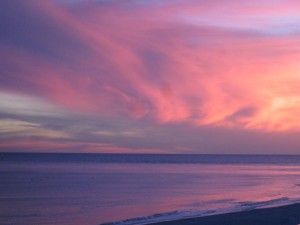 We enjoyed a BEAUTIFUL sunset on Tuesday.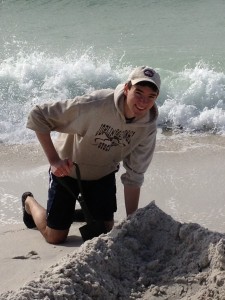 My brothers made lots of sand sculptures and dug large pits in the sand. Austin and Jonathan dug two huge pits connected by a tunnel. After we had gone up to our room, it was funny to watch from the window and see people's reactions when they walked by those holes. They always stopped and some people actually got in and crawled through the tunnel.
We celebrated Jonathan's 11th birthday on Wednesday with vanilla ice cream and orange sherbet. :) We also visited an army air force museum, which was interesting.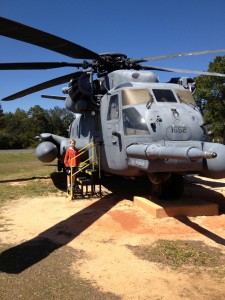 There were lots of different types of aircrafts. This was one of Jonathan's favorites.
On Friday morning we packed up and drove home. It was a blessing to be able to spend time together, and I am grateful for the memories we made. I enjoyed the quiet walks along the beach, running, watching the Beverly Hillbillies as a family, enjoying the scenery as we drove, the good meals Mom made for us, hunting for shells, watching movies and reading books together.
Now the end of spring break is rapidly approaching, and it'll be time to get out my textbooks and tackle the next half of the semester. I'm looking forward to it. Well, folks, it is a beautiful Saturday morning, and I have some more unpacking to do, so I'll say goodbye for now.
Thank you for dropping by, and have a lovely weekend!