The beauty of autumn is at its peak! Our woods are brilliantly colored with red and yellow leaves. It's beautiful outside! It's also starting to get cold, and so all the Noble men have been working hard to cut up wood for our fireplace. It really keeps the house nice and toasty in the cold winter months. :)
I took this picture several weeks ago:
I love the orange, yellow, and green all in one photo!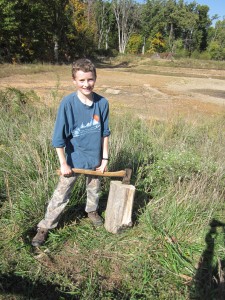 Austin chopping wood.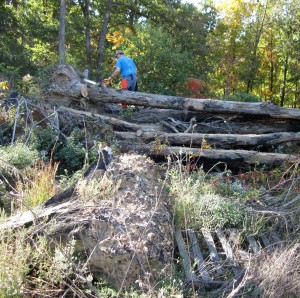 Daddy working hard to cut up those massive trees!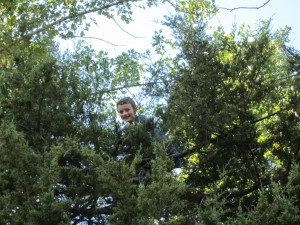 Austin is actually at the top of a tree…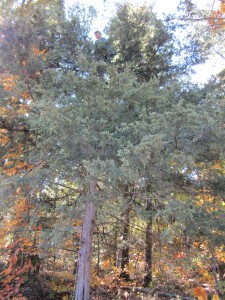 …way high up!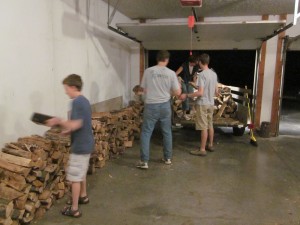 Stacking the wood.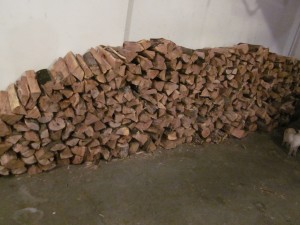 And the finished result. It really pays off, because even in Missouri, the winters can get pretty cold!