We had the joy of having two sweet girls, Hannah and Amanda, come visit us for two days with Amanda's dad, Mr. Richter. (He and my dad had some business to do together, and so he brought Amanda and Hannah with him!) We know their families from living in Wisconsin. The girls and I had such a delightful time together, and we took lots of pictures!
Here's a little snippet of our fun together: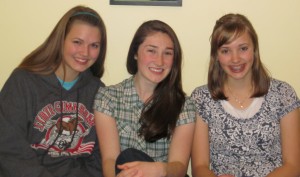 Amanda, Hannah, and I on the first night.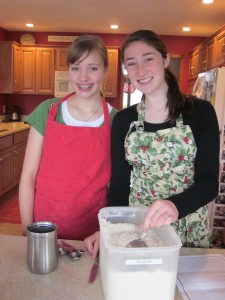 Hannah makes amazing Chicago-style pizza. I asked her to teach me how to make it, and so that's what we did in the morning.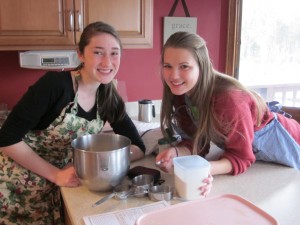 We made some tea, put on aprons, and took a few pictures during the process! :)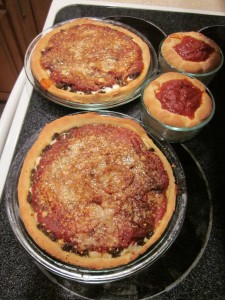 The finished result!  We enjoyed them for dinner that night.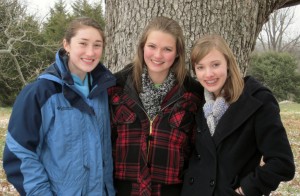 It snowed that morning for the first time this year. After baking, Hannah, Amanda, and I went outside to enjoy the cold weather.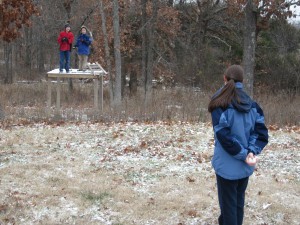 Hannah had a snowball fight with my little brothers. Here she is approaching them with a snowball behind her back. It was funny to watch! :)
At noon, Mom took us girls out to lunch at our favorite tea room. It's a very cute place, and it's also an antique shop!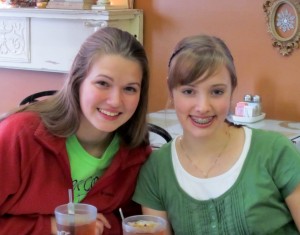 We had a delicious lunch and had a blast looking at all the antiques. Thank you, Mom, for our time-we enjoyed it so much!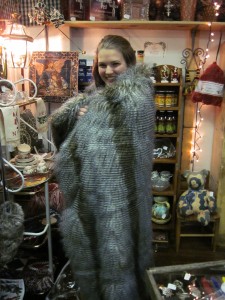 Amanda tried this on for fun. It's the most unique shawl I've ever seen! :)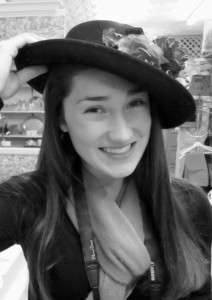 And, of course, we tried on some hats!
This hat is so cute with the big bow on it!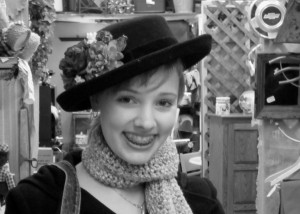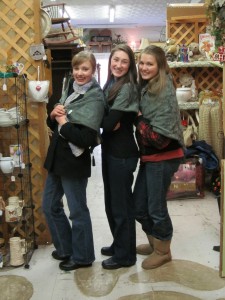 Amanda found some greenish table-runners or curtains or something like that. We draped them across our shoulders like luxurious shawls. A new fashion statement, to be sure! :)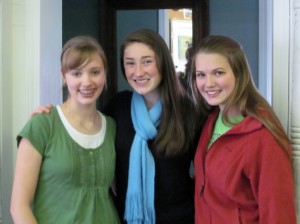 Our time together was short, but very sweet and memorable. I had a wonderful time, and I hope for many more like it to come!