Hello everyone! I hope you all had a great 4th of July!
Our family did. We had some families from our church over, and it was a blast! It also very hot day, which called for (literally!) hundreds of water balloons. We played water balloon wars, balloon tosses, Ultimate Frisbee, and volleyball. I didn't get any pictures, but Mom did. Here's a few of them. Thank you, Mom! :)
Water balloon wars with three opposing teams.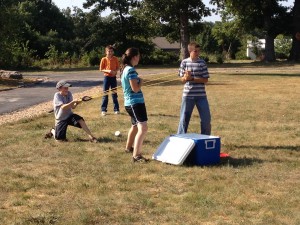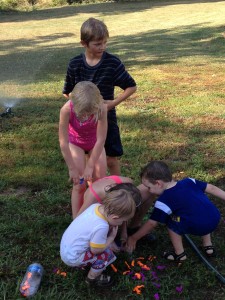 The younger children played with the water hose and sprinkler! :)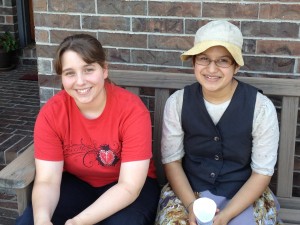 Keenan and Alicia
Last but not least, we had our favorite game of all…..the pie eating contest! It was SO funny to watch. There are four age divisions, and we made little pies with graham cracker crusts, pudding, and whipped cream on top!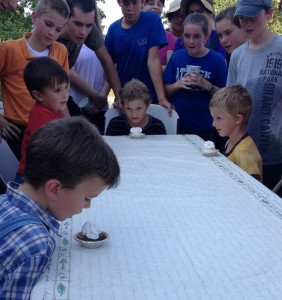 The youngest kids went first.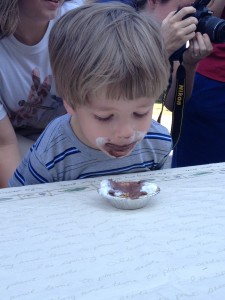 So cute!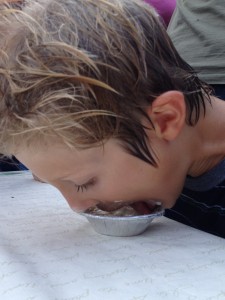 This guy won! :)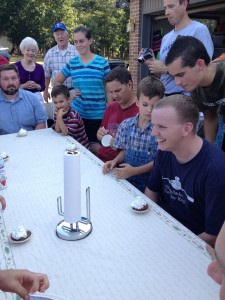 Then there were the older kids, young adults, and adults. Yes, the dads did it, too! :)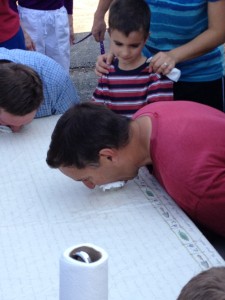 It was a hoot! :)
Hope you all had a safe and happy Fourth of July!