As you know, Wesley has been gone for the last 8 weeks, working at a camp in Iowa (I did a post when dropping him off). Well, he arrived home yesterday! It is so great to have him home again.
Wesley had a blast being a counselor at camp! He enjoyed leading and mentoring many young boys throughout the summer. He also had fun and meaningful interaction with fellow counselors. On the weekends, Wesley stayed with some good friends of ours, and enjoyed their warm hospitality. Spending time with them was definitely a highlight for him! :)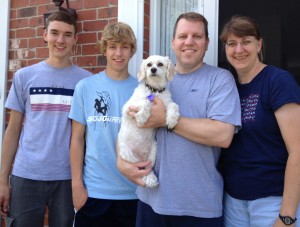 Wesley with the Stevens just before leaving.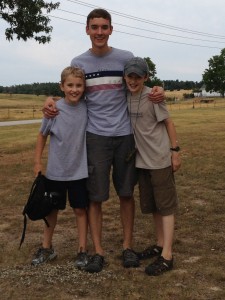 Arriving home!!!!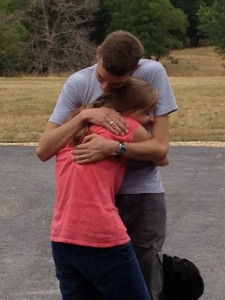 We were all SO excited to see him again!
It's wonderful to have you back, Wesley. Welcome home!