Last week, we enjoyed a visit from our cousins, the Olsons. Their family lives in Wisconsin, so it was really neat of them to make the long drive to come down and see us. We had a blast with them! We played games, went hiking, visited the Bass Pro Shops in Springfield, had a bonfire, and enjoyed hanging out together. It was great to see them! I got quite a few pictures from our time – here are my favorites: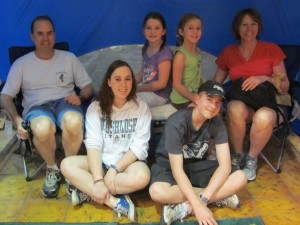 The Olson family.
Paddling on the pond. :)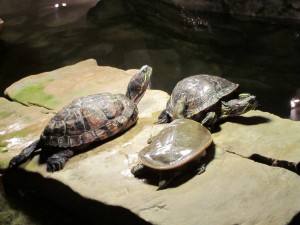 Some turtles at Bass Pro.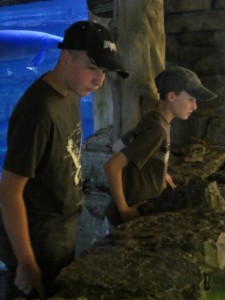 Brennen and Austin.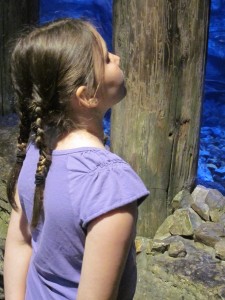 Maddie watching the fish.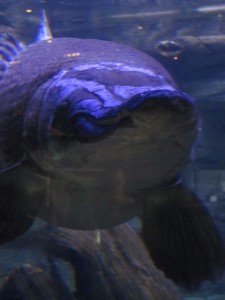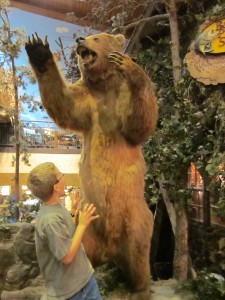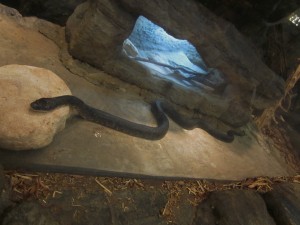 I am always intrigued by the snakes. I like watching them as long as there's glass between them and me! :)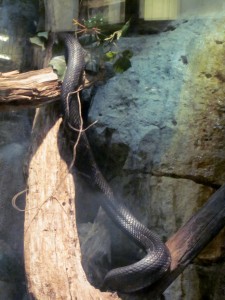 This long black snack was pretty active. Here he was climbing a branch.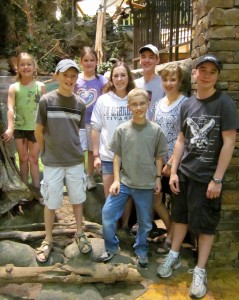 A cluster of cousins! :)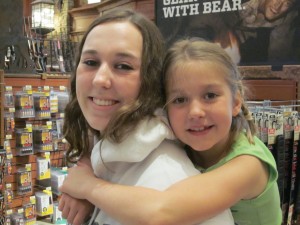 Hannah gave Emma a ride – so sweet!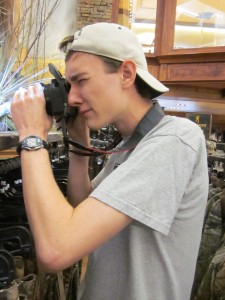 Aunt Lisa let Wesley borrow her Canon Rebel for a while. :)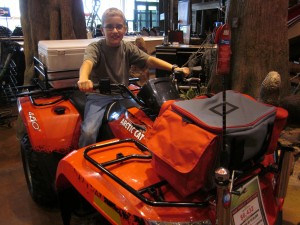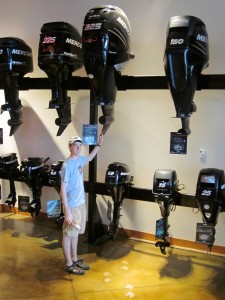 These boat motors were pretty big! Wesley is over 6 feet tall, so that one above was almost as tall as him!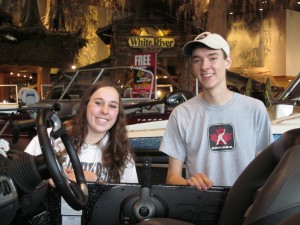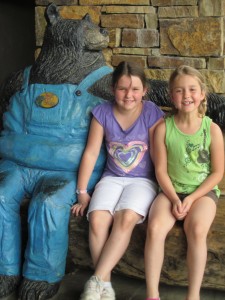 Maddie and Emma – what cute girlies they are! :)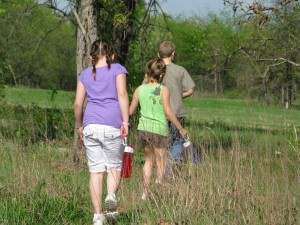 We later went hiking at one of our favorite places – Wilson's Creek.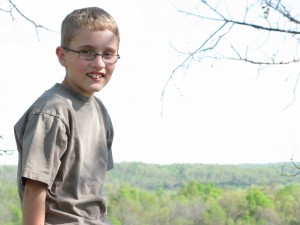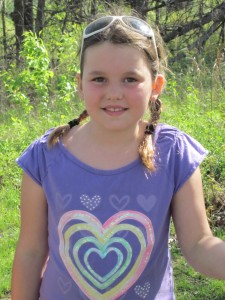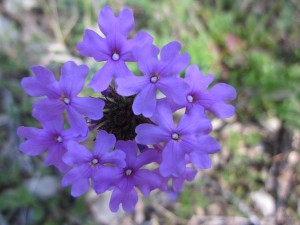 I am so glad the Olsons could come down for their spring break. We had such a fun time with them!