Hi girls!
Have you ever heard of thredUP before? It's a website where you'll find all sorts of quality clothing for great prices. I had heard about thredUP a long time ago, but didn't take the time to check it out. After the semester ended, I finally did, and I was very excited about what I found: using a $10 referral coupon I was able to buy this lovely summer dress for less than $3!
I thought I'd show y'all a few pictures of it. Now please overlook the poor picture quality, the un-elegant background, etc. I dashed outside on a spur-of-the-moment to do a self-photo shoot with the timer. It was hilarious fun, running back and forth on the damp grass with Greta, my faithful companion, watching curiously and wondering what on earth I was doing. ;)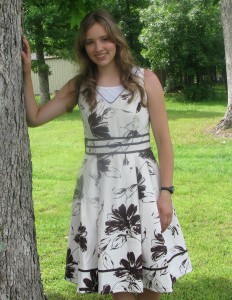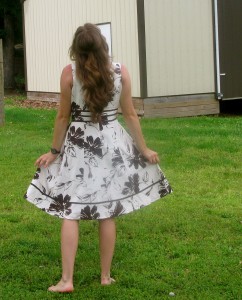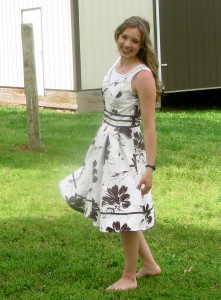 thredUP offers a wide variety of brand-name clothing for sale. You can find heavily discounted skirts, tops, exercise clothes, and accessories. Some items are brand new and others are gently used, but all are in excellent condition. Go ahead and check it out! And if you find something you love, you can use this invite link to get $10 off your first purchase (you'll also help me by giving me $10 store credit).
Happy shopping, ladies!