We had a lovely time at the fair this year, as we do every year. Austin, Jonathan, and I entered quite a few projects. The boys especially "cleaned up" on the awards, including a few grand champion ribbons! So here's a summary of our highlights:
On Saturday, I entered a yeast bread contest. The category was "sensational sandwich" bread.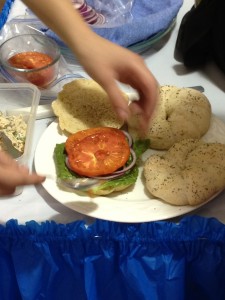 I made a sandwich with chicken salad, tomatoes, lettuce, and red onions on multigrain bread.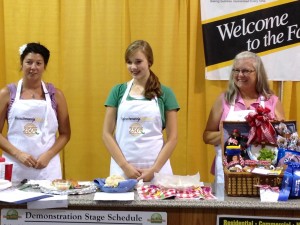 The competition was stiff – there were some delicious-looking breads. This year the judges gave 6 prizes away, and I ended up placing 4th, which I was happy about! :)
Last Wednesday, Daddy and Wesley took off work, and we all spent the afternoon at the fair. It was "free-ride day", so we rode a few rides, but ended up spending much of the afternoon in the buildings, as it was a v-e-r-y hot day.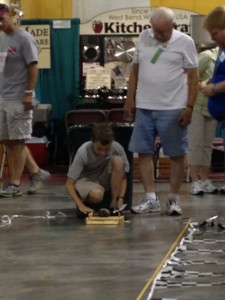 Austin and Jonathan both competed in a rock rolling contest. Each person finds the smoothest rock possible, and the one that rolls the farthest wins. Both Austin and Jonathan placed!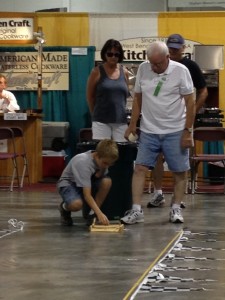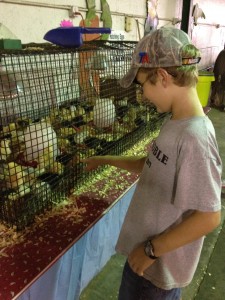 Jonathan enjoyed the animals.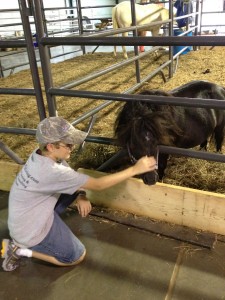 Later that evening, Daddy, Wesley, and I went to get dinner at Chic-fil-A, where there's been a recent stand for the Biblical definition of marriage. It was so neat to see the long lines of people coming to show their support, and we were grateful to be a part of it! We had to wait for about an hour to get dinner, and then we brought it back to the fair.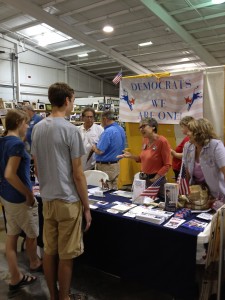 After dinner, Wesley and I thought it would be funny to go over to the Democrats' booth and talk with them for a while. Because Wesley recently turned 18, they thought he was just another "innocent first-time voter". We asked a variety of general questions, and their views on government, Obama, Ron Paul, etc., were quite interesting!  And no, they didn't suspect that we are conservatives….at least, I don't think so. :)
Thus concludes the fair for this year. It's such a fun thing to be a part of, and we always look forward to it!