In the middle of winter, it's a tradition in our family to take a break from work, school, and other responsibilities, and "get away" for a few days. We call this our "merry midwinter getaway". It usually means a fun overnight or two at a hotel. This weekend, we had our annual getaway in Branson. Mom, who is amazing at hunting out great bargains, found a place for us to stay cheaply, yet quite comfortably. We enjoyed time together, relaxed, and had a wonderful weekend! Here's some pictures: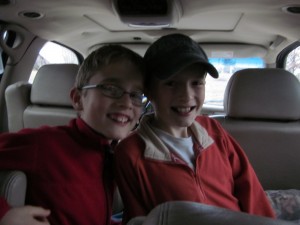 Our "little boys" (who really aren't so little anymore!) have been, are, and always will be great buddies! :)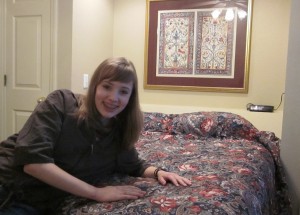 Being the only girl, I was spoiled and got a whole bedroom all to myself! Thanks, boys, for being happy with the air-mattress! :)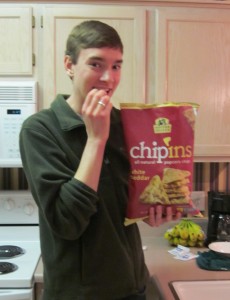 Wesley raided the popcorn-chips which were supposed to be for the movie. Caught-ya! Thankfully, he left a few plenty for the rest of us! :) :) We watched The Incredibles that night.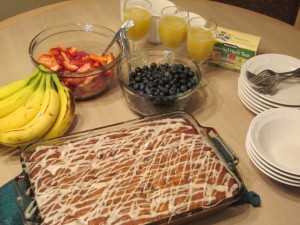 The next morning, we enjoyed coffeecake with fruit and tea for breakfast. It was delightful!
We then went to the Titanic museum in Branson. It was amazing! Unfortunately, you weren't allowed to take any pictures of the inside, but here's what the actual building looked like: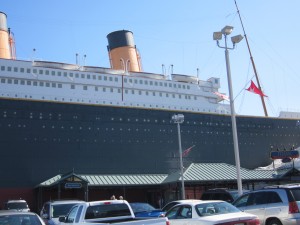 There were so many interesting artifacts and stories of people who had been on the ship. It was so sad, though, as we read about the tragic story of the sunken ship. So many people lost their lives on the day the Titanic sunk: April 15, 1912! We were all sobered coming away from it.
Afterward we went out for lunch. Now this is a treat for us (although we all love Mom's delicious cooking! :) Here's Mom and Daddy at the restaurant.
We have such sweet memories from past merry midwinter getaways.  I'm so grateful we could make new ones and carry on tradition this year!!!