We had a wonderful Christmas this year (as we do every year). We celebrated it on Christmas Eve. Austin and Jonathan wanted to wake up at 5 a.m. to open presents, but the rest of us weren't so excited about that idea. :) Sleeping in on Christmas morning wasn't right, either. So we gathered in the family room to open presents at 7:30 that morning.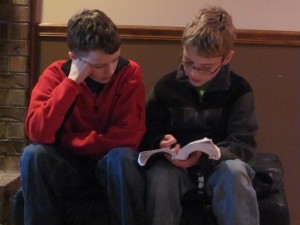 It's a tradition in our family for the youngest reader to read the Christmas story (Luke 2) before opening gifts. This year, Austin and Jonathan took turns reading it together.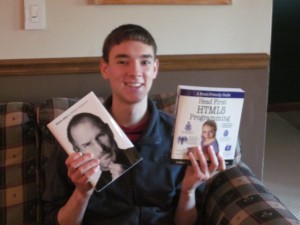 Wesley, the Apple-loving geek in our family, got two great computer books.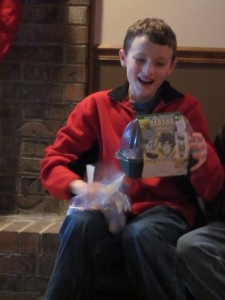 Austin, the gardener in our family, got a banana growing kit. On the kit, we read that the banana is the world's largest herb. Hmm. Sounds suspicious. I've never heard of that before! Austin is growing this exotic plant on my bedroom windowsill, because it will get the most sun there. :)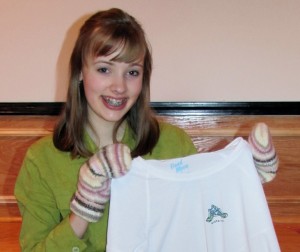 I was thrilled to receive a Life is good running shirt that says "gotta run", as well as some cute mittens!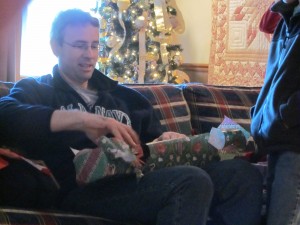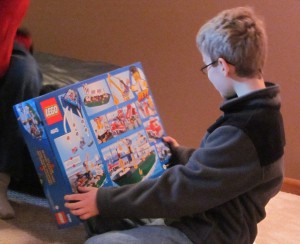 Jonathan got a cool LEGO set. He has played with it for hours on end!
Mom made a lovely Christmas dinner, and we watched It's A Wonderful Life that night.
The next day after church, we spent some time with our Noble relatives at their home. I enjoyed our time so much!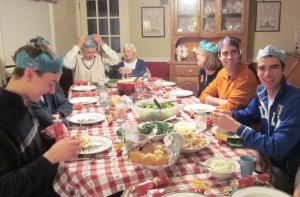 At dinner, we pulled apart Christmas crackers, and inside were little hats!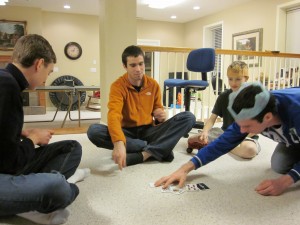 We played cards after dinner…
…and that evening we sang Christmas hymns. It was wonderful!
We had a great time at their home, and we stayed the next day too, which was Austin's 13th birthday. The Nobles set up a huge surprise treasure hunt for Austin. It was the neatest treasure hunt I've every seen! But I'll save that for my next post, so stay tuned! :) We did indeed have a very merry Christmas!