Each year, we go to my grandparents' farm in northern Missouri for Thanksgiving. I always look forward to it, and this year I have some pictures from our time. On Thursday, my grandmother made a wonderful Thanksgiving dinner, and we enjoyed talking about the year and catching up a bit. That evening, the weather was beautiful! All the guys went out skeet-shooting and my cousin Anna and I went on a walk.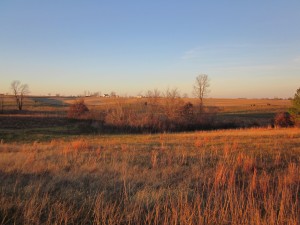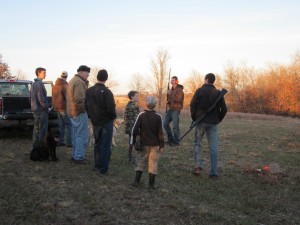 The Noble men.
Anna and I.
That night, all of us cousins had Nerf gun battles in the basement. It was almost as fun to watch as it was to play! :)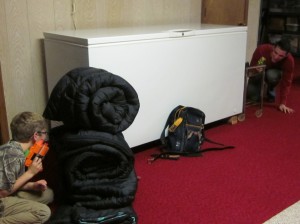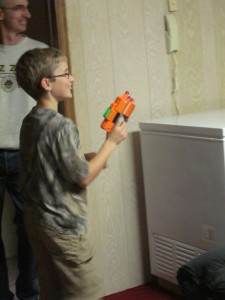 Jonathan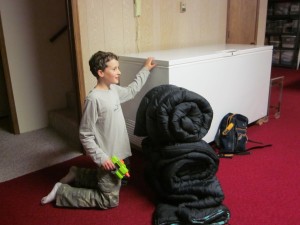 Austin was pretty much the reigning champion. I never beat him even once!
We also played a fun group game of pictionary.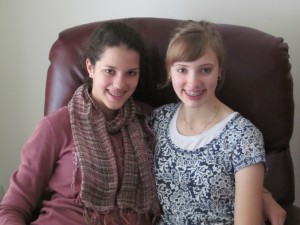 Anna and I got our traditional picture in the big chair together.  :)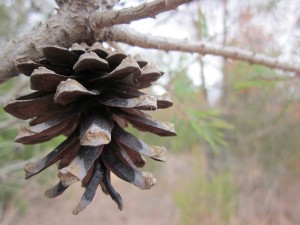 On Friday, we picked out our Christmas tree at the farm.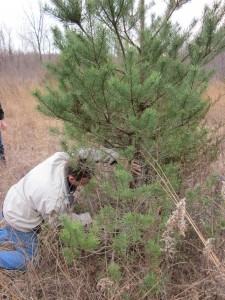 It didn't take very long to find one. The tree we found is not perfect, but with some ornaments and lights, it will look great!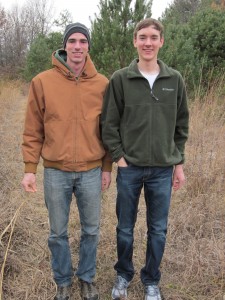 Wesley and our cousin Andrew.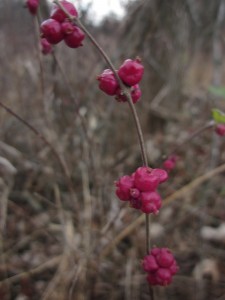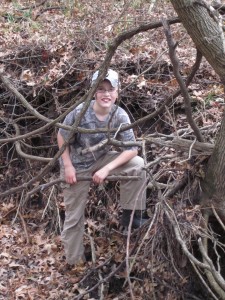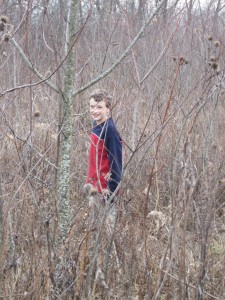 Austin and Jonathan enjoyed exploring the woods.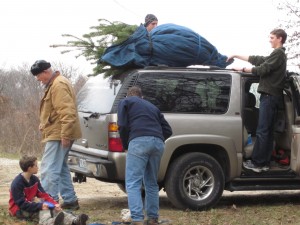 Loading up our tree to bring home.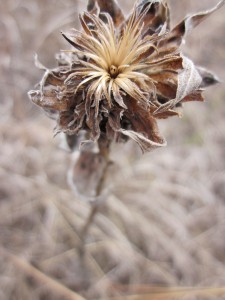 It was a wonderful Thanksgiving. I love going up to the farm and spending time with family!
It is such a blessing!