Hello dear faithful readers! It's been a dreary sort of day with some heavy showers. I love the sound of rain pounding on the roof. I have caught a sort of mild cold, but I'm hoping it won't last long. I am sitting cozily by the fire at home after a long day at classes, the rest of the family out and about. Piles of homework beckon, but they shall have to wait 'till tomorrow. I'd much rather blog. :) So draw up a chair and stay a bit.
As promised in this post, here are some pictures of Austin's boat. I declare – the creativity of my brothers astounds me. They always have one project or another they're working on. I took these pictures on a beautiful day last week. It was probably the last day of the year warm enough for shorts, T-shirts, and bare toes! So without further ado, here it is: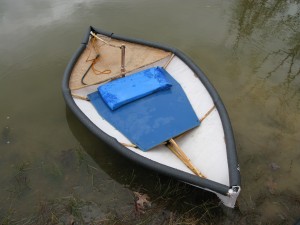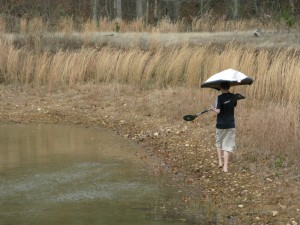 Light enough to be carried on one's head….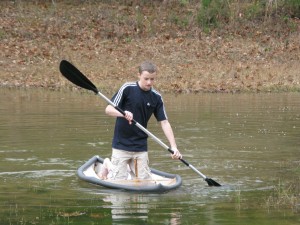 …and stable enough to carry a person on the water.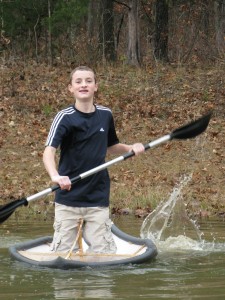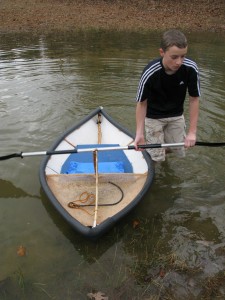 And here's Jonathan's most recent project: a tent with a frame that he constructed himself!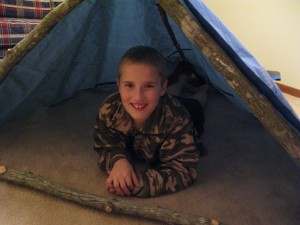 Roomy and large enough for several people.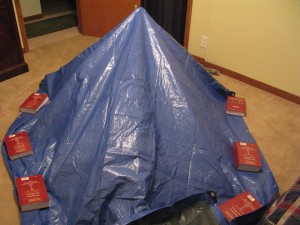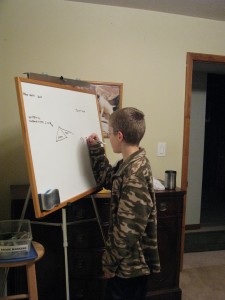 Creative minds at work. I can't wait to see what they come up with next!
 Today I read this quote by  Susannah Spurgeon and it encouraged me very much. In moments of quiet and peace, in those of chaos and craziness, in others of pain and struggles – the Lord reigns over all! We have nothing to fear in Jesus. What blessed assurance!
"The soul that has learned the blessed secret of seeing God's hand in all that concerns it cannot be a prey to fear. It looks beyond all second causes, straight into the heart and will of God, and rests content, because He rules." ~ Susannah Spurgeon