Hello to all of you faithful readers of my blog! :) Thanks for popping in today! Here's a few things from my life these days (other than school, which keeps me pretty busy!).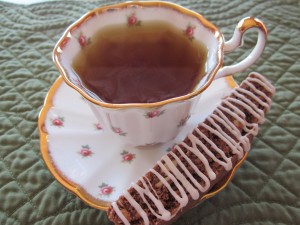 Despite our not getting any snow yet, it feels more like Christmas every day. Christmas letters have been coming in steadily, which I always look forward to. I do so love to read Christmas letters. :) I have enjoyed listening to Christmas music: Handel's Messiah, Twila Paris, Amy Grant, and classical Christmas music! Yesterday I made our traditional Christmas biscotti. This is such a wonderful recipe. You can find it here.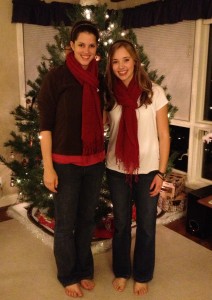 Last weekend Mom and I drove up to see the Northern Nobles to celebrate Anna's 16th birthday. Since our birthdays are so close together, Aunt Kathy gave us matching scarves. They are super cute! For the longest time I kept saying that I wanted to start wearing scarves, and I'm officially hooked! Now the challenge is trying to not wear it with every single outfit! :)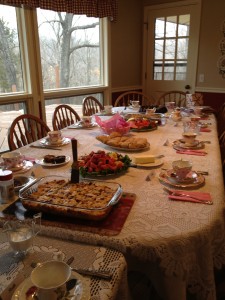 Anna had a birthday party on Saturday, themed "Pearls of Wisdom". It was lovely! I enjoyed meeting her friends and seeing family. Anna is a beautiful young lady, inside and out. She's a blessing to me in so many ways – it was very special to celebrate her life that day.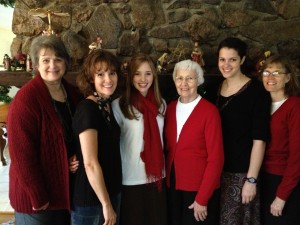 At the end we took a group picture of the Noble ladies. From L to R: Aunt Diane, Mom, me, Grandmother, the Birthday Girl, and Aunt Kathy.
Happy, happy 16th birthday, Anna! I love you, girlie! :)
.
It's the second week of our Christmas photography contest over at
God's World Photography
.  This contest is open to anyone, so if you're interested in photography and would like to enter, please go ahead! You can find more details on the site. Here's my picture:
.