I've never considered myself to be an all-out bookworm, but I do love to read. There's something absolutely wonderful about nestling down to read in a comfy chair with a blankie and a cuppa or finding a quiet spot outside to read. As summer break rapidly approaches for many of us, there will be more time to read books for pleasure, so I thought I'd make a list of a few of my favorites.
It can be hard to find well-written, quality books. There sure is a lot to sift through! Several times I've started a new "Christian" novel, only to be frustrated by the flakiness and lack of depth.
These books are ones that I've read and re-read over the years – ones that will always be numbered among my favorites. I am always on the lookout for good books, so I'd love to hear about books that you enjoy! And, as an idea for my fellow blogging friends, it would be fun to see a list of your favorite books on your lovely blogs. Hint, hint. ;)
So without further commentary, here is my book list: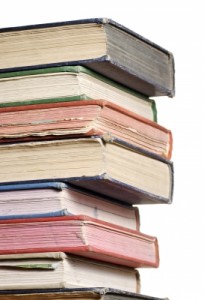 A Cup of Cold Water, by Christine Farenhorst
Mercy at Midnight, by Lois Hoadley Dick
Roll of Thunder, Hear my Cry,  by Mildred D. Taylor
Pheobe, by Diane Noble
Mama's Bank Account, by Kathryn Forbes
Alone, Yet Not Alone, by Tracy Michele Leininger
Stepping Heavenward, by Elizabeth Prentiss
The Hiding Place, by Corrie ten Boom
Caddie Woodlawn, by Carol Ryrie Brink
The Endurance, by Alfred Lansing
King Arthur and His Knights of the Round Table, by Roger Lancelyn Green
Till We Have Faces, by C.S. Lewis
Jane Eyre, by Charlotte Brontë
A Tale of Two Cities, by Charles Dickens
*These last books are some of my favorites among classic literature. I love many of the classics, but since you are probably familiar with them, I won't list them here. :)
I also love the Daughters of the Faith Series, written by Wendy Lawton. I haven't read them all, but you can find out more about them here.
Almost Home (our favorite!), Courage to Run, Ransom's Mark, The Tinker's Daughter, Freedom's Pen, Shadow of His Hand, Indian Paintbrush and The Captive Princess.