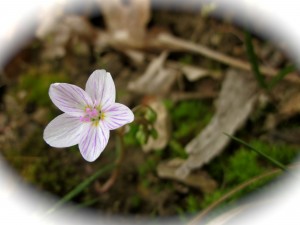 It's a lovely spring morning. My window is open, and the curtains are gently blowing in the breeze. I can hear Jonathan playing the piano and Austin working outside. We went on a run this morning before breakfast – it's the first time I've run outside for quite a while, and I forgot how pleasant it is to run out on our country roads. It always cracks me up to see the cows just stare at me as I run by. :) I broke out the summer skirts this morning, and it feels absolutely wonderful. I can hardly believe May is almost here!
Well, it happened. I graduated from homeschool high school.
Though I'm already in college, it was still sobering and a bit sad. Despite a few nervous moments and forgetting my diploma when leaving the stage, I enjoyed the ceremony very much. :) This past weekend was so special. Family and special friends came down to stay for a few days, and my family -especially Mom- worked hard planning and preparing. I was blessed and honored by our friends who came to celebrate with me.
I was reminded again of God's incredible, unconditional love for me. I certainly don't deserve it. He has filled my cup to overflowing, and has seen fit to heap blessing upon me….in more ways than I can count. Looking back on God's faithfulness to me, I was reminded of Psalm 23:
The LORD is my shepherd; I shall not want. He makes me lie down in green pastures. He leads me beside still waters. He restores my soul. He leads me in paths of righteousness for his name's sake. Even though I walk through the valley of the shadow of death, I will fear no evil, for you are with me; your rod and your staff, they comfort me. You prepare a table before me inthe presence of my enemies; you anoint my head with oil; my cup overflows. Surely goodness and mercy shall follow me all the days of my life, and I shall dwell in the house of the LORD forever.
I will be posting some pictures soon! :) But for now, I have a quite lengthy to-do list for the day, so I'd better be off. I hope your day is very blessed!