Well, I posted the drink of the month, but I nearly forgot about the July Blessings post! :) It has been a blessed month. And yes, the weather is indeed hotter than ever.  After climbing into our car after church today, we saw the temperature on our rear-view mirror read 109 degrees! Even Missourians who have lived here for many years are saying that it's an unusually hot and dry summer.
Thinking back over the month, I guess I've posted about the special highlights of July. Our 4th of July, visiting Grandparents, Wesley's homecoming, time with my sweet cousin,  and everyday life.
The fair is here now. We were thankful to get everything checked in on time! :) The boys did a "rock rolling" contest in which they both placed, and I did the Fleischmann's yeast bread contest, which I placed in as well. More on that and some pictures to come. :)
Our summer schedule is coming to an end. Austin and Jonathan are starting boy scouts in August (they're joining a small Christian troop in Springfield). We are starting to gear up for family camp in September, and full-school is just around the corner.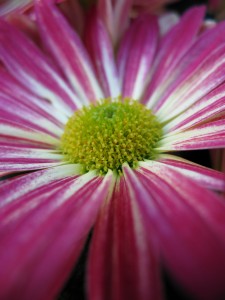 (Photo credit of Wesley)
Here are some lyrics to a song that has blessed our family for several years. It's by Laura Story, and the lyrics are so powerful. If you haven't heard this song already, I encourage you to look it up and listen to it. I hope you are encouraged by it as well!
Lord I come before You
To honor and adore You
For who You are and all that You have done
Lord I am not worthy
My heart is dark and dirty
Still somehow You bid for me to come
So clothe me in humility
Remind me, that I come before a King
And there is nothing
There is nothing
More precious, more worthy
May I gaze deeper
May I stay longer
May I press onward to know You Lord
May our time be sweeter
May I be a keeper
Of the promises I make to You in song
Lord may I remember these moments of surrender
And live my life this way from this day on
So clothe me in humility
Remind me, that I come before a King
And there is nothing
There is nothing
More precious, more worthy
May I gaze deeper
May I stay longer
May I press onward to know You Lord
So clothe me in humility
Remind me… that I come before a King
And there is nothing
There is nothing
More precious, more worthy
May I gaze deeper
May I stay longer
May I press onward to know You Lord