On Saturday, we went hiking with two other families near Buffalo River in Arkansas. It was about a 3 hour drive. We hiked all afternoon and then went to a beach to play until evening. It was a blast! Here's some pictures from our time: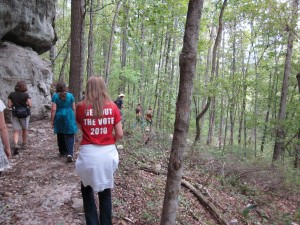 The trail was about 3 1/2 miles long. We took our time, and enjoyed exploring caves along the trail. We climbed down a bluff on the way out and climbed back up on the way back.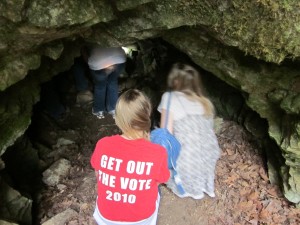 Here's the first cave. It was pretty small.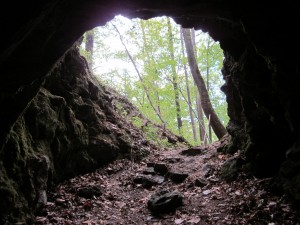 A view from inside the cave.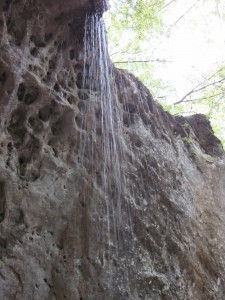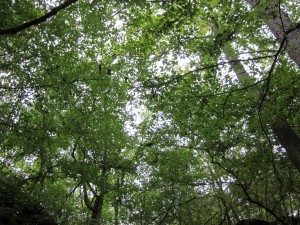 Most of the hike was shady, and as a result, very cool!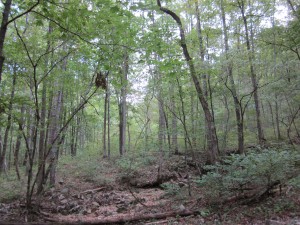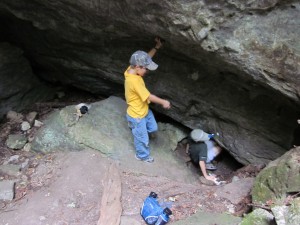 This is the opening to the next cave we found. We kind of had to squeeze to get into it. It was much deeper and a bit muddy. Even though everyone who went down got dirty, I would definitely say it was worth it! I wanted to bring my camera down with me, but then decided not to risk it. I needed both hands, anyway!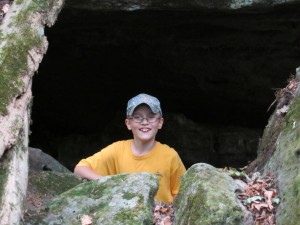 Jonathan popped up behind some boulders. :-)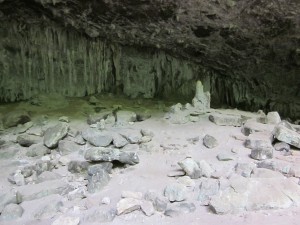 The next cave we saw was huge! It's called the Indian Rockhouse, and was actually used by the Indians for shelter.  We stayed there for about half an hour, so everyone had a chance to explore.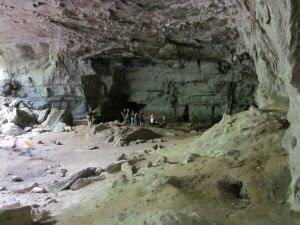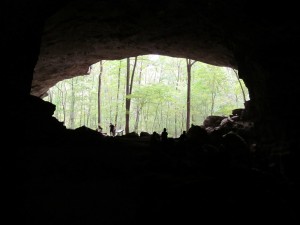 I took this picture standing at the back of the cave.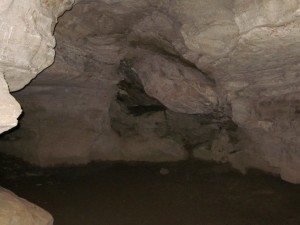 There were also several mini caves that branched off of the main one. Yes, I did venture to bring my camera into this one. It was very spacious and we could walk around in it!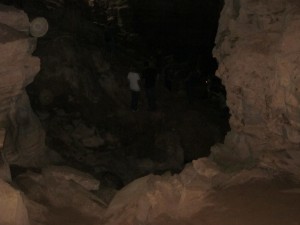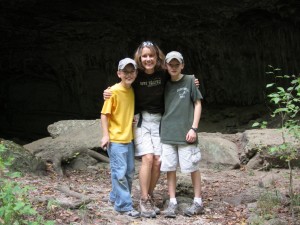 Mom with my little brothers, standing at the main cave's entrance.
But of course, we had to leave eventually, although my brothers couldn't get enough of it! :) We started the trek back. After we got back, we enjoyed a "potluck  afternoon snack" and played at a beach nearby.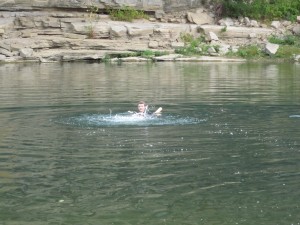 Some people swam (like Austin pictured here), some waded (like me), some built sandcastles, and others talked on the beach.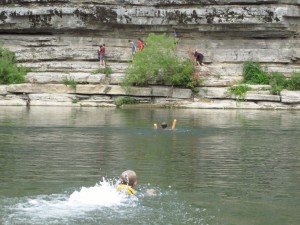 Some of the guys swam to the other side. Here's Jonathan motoring off to join them! :)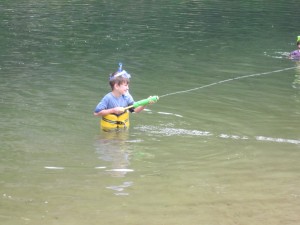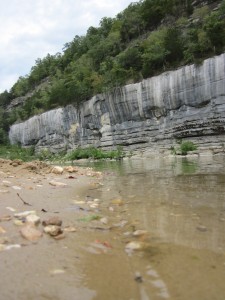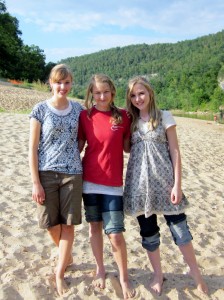 Me with two sweet friends, Hannah C. and Hannah T.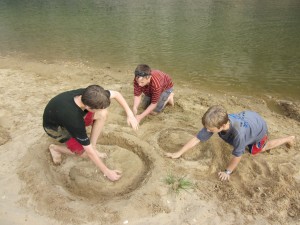 Several of the boys making sand creations.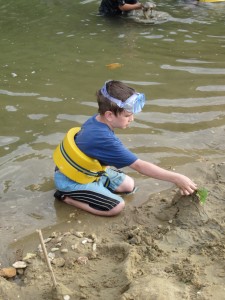 Jonah
We all had such a fun day! It was great to get out and fellowship, explore, and exercise! I'd probably say that my highlight was exploring the caves. It was an amazing opportunity!