Hello friends!
So the last time I blogged about "happenings" I had just finished finals and Wesley was preparing to leave for Iowa for his summer internship. Wesley arrived safely and has been enjoying his new position at a web design company. Needless to say, though, he is very much missed around here.
I had a wonderful break, despite having to get my wisdom teeth out. Though painful, having a minor surgery does not come without its benefits, including lots of movies and chocolate ice cream. :D I was happy to discover some pictures on Mom's phone from these past few weeks. Simple happenings as they are, it's fun to document what we've been up to, so here they are! :)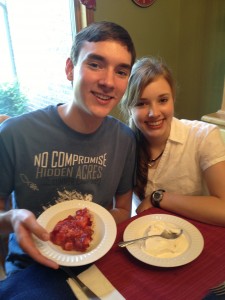 Before Wesley left for his internship two weeks ago, we made him a nice dinner and his favorite dessert: fresh strawberry pie with homemade ice cream!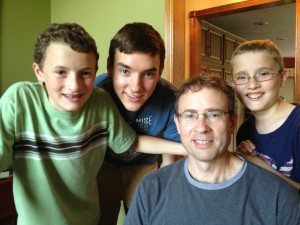 The Noble men.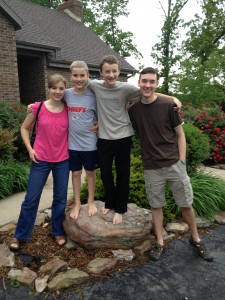 A final picture before sending Wesley off the next morning.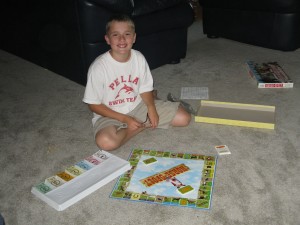 Playing Horse-opoly. A perfect thing to do on one of those hot, lazy afternoons!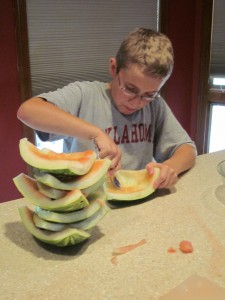 Jonathan finishing a *huge* pile of watermelon.
Well, okay. He just scooped out the extra melon in the rinds, but it was still a lot of fruit! One of my very favorite summer treats is a crisp, juicy watermelon. YUM!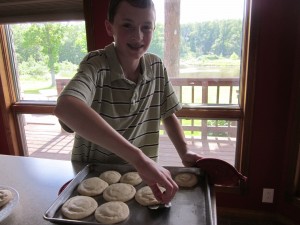 While we're on the subject of food, one afternoon I came downstairs and was greeted by a heavenly scent from the kitchen. Lo and behold Austin had made a batch of soft, pillowy, lemon cookies for us! I was very impressed. Boy were they tasty!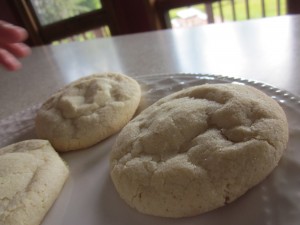 And yes, those blurry, mischievous fingers in the corner of this picture are Jonathan's! :D Ah, boys and cookies. You just can't separate the two.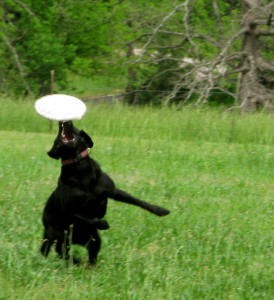 Playing frisbee with Greta…I loved how this picture turned out! ;)
Last week we had some family come down and visit, so I'll be posting on that soon!