My brother has been writing a Thanksgiving countdown on our family whiteboard: now there's only one day left! Thanksgiving is one of my favorite days of the year, not only because of all the delicious food there is to eat, but also because it's a wonderful time to praise the Lord for His faithfulness. It's staggering to really stop and think about all He's given to me and blessed me with this year.
We read this wonderful devotional with a hymn a few days ago. I hope you are encouraged by the words. Have a very happy Thanksgiving as you praise our Lord for His "countless gifts of love"!
With the exception of A Mighty Fortress is Our God," this is the most widely sung hymn in Germany. Like many other great hymns, it was forged in the crucible of the Thirty Years' War.
Martin Rinkart was the only pastor in the walled city of Elinberg. Many refugees fled there, hoping the wall would protect them, only to see the city overrun by Swedes, then by Austrians, and then by Swedes again. In the crowded conditions, hunger and plagues were chronic problems. In 1637 Rinkart conducted funerals for five thousand residents-including his wife. So when he prays, "Guide us when perplexed," he is not talking about minor inconveniences.
Yet thanksgiving erupts from this stately song. The tune, by Johann Cruger, was introduced with the text in 1644 while the war still raged. It has a majesty and a resolve that few other works can match. We can thank God even during the most trying ties. We can know that God is with us "in this world and the next."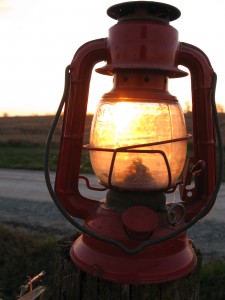 Now thank we all our God, with heart and hands and voices,
Who wondrous things has done, in Whom this world rejoices;
Who from our mothers' arms has blessed us on our way
With countless gifts of love, and still is ours today.
O may this bounteous God through all our life be near us,
With ever joyful hearts and blessed peace to cheer us;
And keep us in His grace, and guide us when perplexed;
And free us from all ills, in this world and the next!
All praise and thanks to God the Father now be given;
The Son and Him Who reigns with Them in highest Heaven;
The one eternal God, whom earth and Heaven adore;
For thus it was, is now, and shall be evermore. Amen.