Hey there! I'm back! :) This month's posting has been a bit choppy, but things have settled down a bit, so hopefully I'll post more often. :) I hope you all had a wonderful Christmas! Ours was great. We celebrated it Christmas Eve, because the next day we were going to travel. Here's a few pictures from our festivities:
Christmas cookies! Mmm. We carried on the tradition of decorating them together as a family this year. :) We also read The Best Christmas Pageant Ever, a short and funny Christmas book. Mom usually reads it out loud each year in one sitting while we have Christmas cookies and cocoa.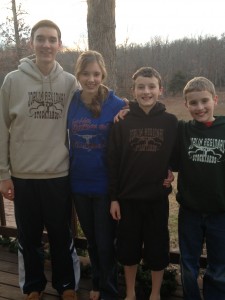 A friend gave my brothers and I sweaters for Christmas.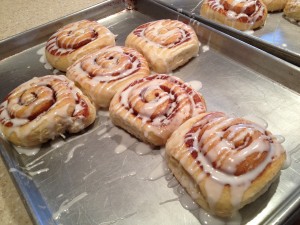 I made special cinnamon rolls in the shape of a cross for Christmas morning. These are so yummy that I'll post the recipe sometime if you want to try them.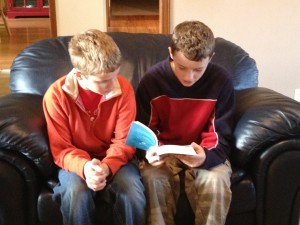 And before opening presents, Austin and Jonathan took turns reading Luke 2. It was a special and memorable Christmas this year.
The next day (on Christmas morning) we left to go see family up in Wisconsin, but something totally unexpected happened halfway through our trip…. so stay tuned for more! I post on it next. :)
Happy New Year!!!