Every Thursday I bake bread and cinnamon rolls to sell at our local farmers' market. It has been a great summer project, and it's lots of fun! I usually start baking in the morning and I finish in the early afternoon. Farmers' market starts at about five. The temperature outside was 102 degrees today while we were on our way to farmers' market- very hot indeed! But some kind venders let me set up next to their tent, and I can sit in its shade.  Here are a few pictures I took of baking and selling bread.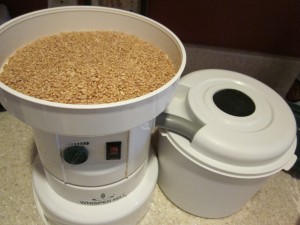 This machine is called a whisper mill (although it really sounds like a jet engine! :-) ). It grinds kernels of wheat into flour.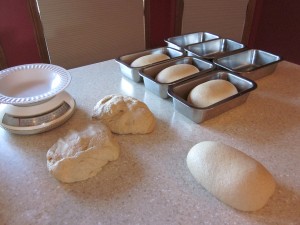 This is the bread dough. I took this picture while in the process of slamming (which prevents air bubbles) and shaping each loaf.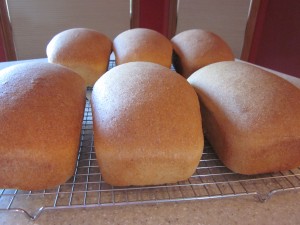 The finished result! Loaves of fresh bread cooling on racks.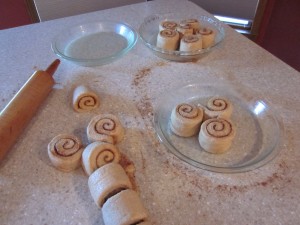 Making the cinnamon rolls…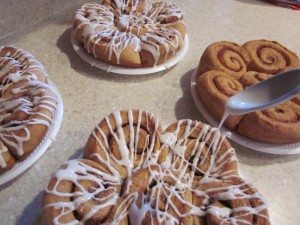 …and drizzling them with icing.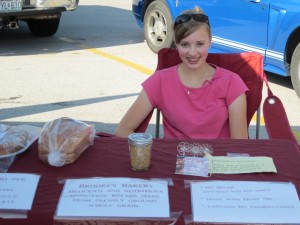 Here's a picture of me at my table.
There's a lot of work that goes into baking and selling bread, but it's definitely worth it. I'm so grateful for the wonderful opportunity!