On Monday, the day after Christmas, Austin turned 13! As I mentioned in my last post, we celebrated his birthday with the our Noble relatives. They had a surprise in store for Austin that we didn't know about: they set up a huge treasure hunt for him! It led him all over the house and into the woods. Most everyone followed, and I took pictures of the treasure hunt. Austin, who loves exploring and figuring out clues, was thrilled! He enjoyed it immensely.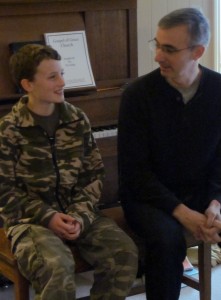 That morning, we gathered in the living room, and Uncle Jim told Austin about the treasure hunt.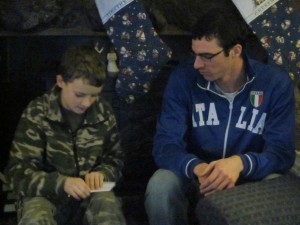 Andrew explained some directions, and gave Austin his first clue.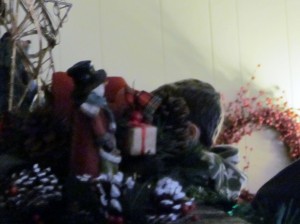 Austin searched pretty much everywhere! :)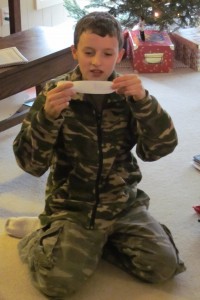 After finding each clue, Austin would read it aloud.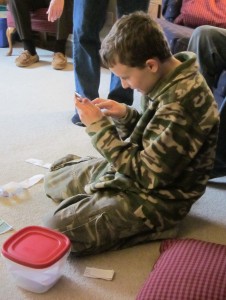 Andrew made an app on his iPhone which gave Austin his next clue.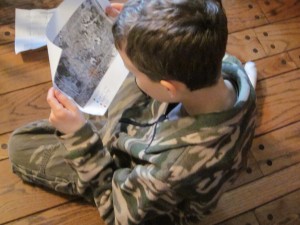 Austin found a map of the woods…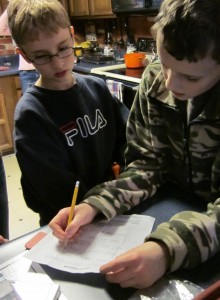 …and a message in code to decipher!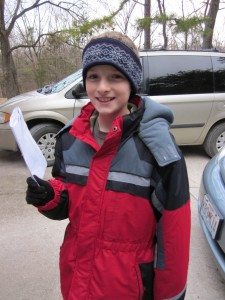 Armed with his map and the next clue, Austin was ready to go into the woods.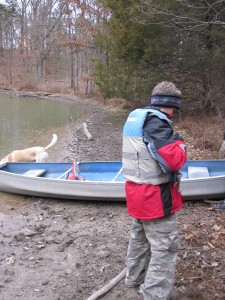 The clue led him to a pond. His next clue was floating in a jug on the water, and Austin had to paddle out in the canoe to get it.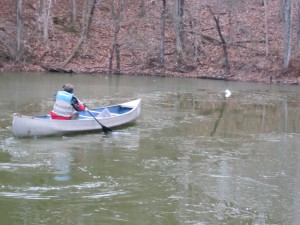 There he goes! That little white container was the clue.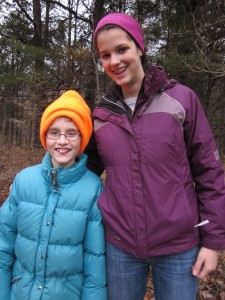 Jonathan and Anna.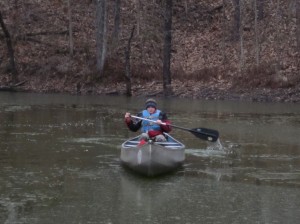 Paddling his way back to shore.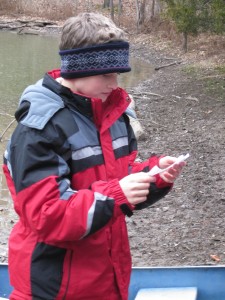 Austin's next clue led him into a spot in the woods. With the help of the map, Austin found the case to the movie You've Got Mail. Now where do you think he went next???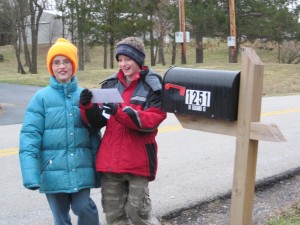 To the mailbox, of course! :)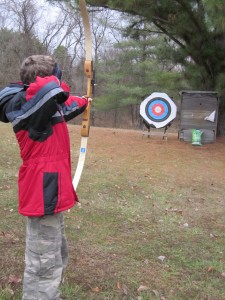 Austin next had to shoot three arrows into the target to receive his next clue.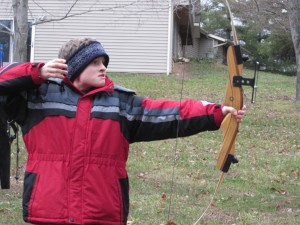 Austin is a very good shot, and I think he got them all on his first try!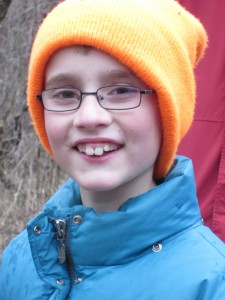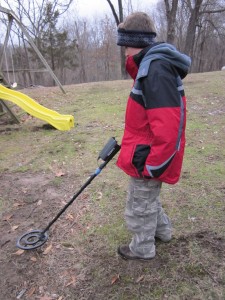 The next clue instructed Austin to use this metal detector to find, well, something metal.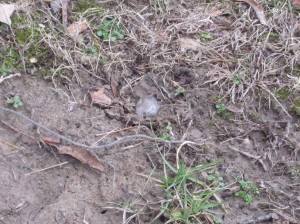 This is what he found, hidden beneath a leaf. And under the leaf, there lay his next clue.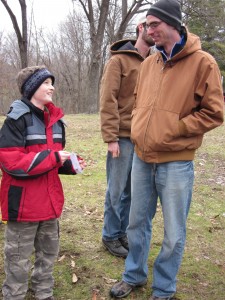 Austin was given a few "hints", but for the most part, he figured everything out himself.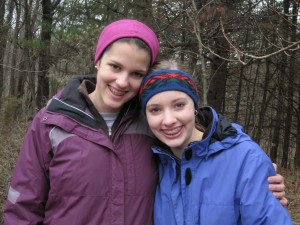 :)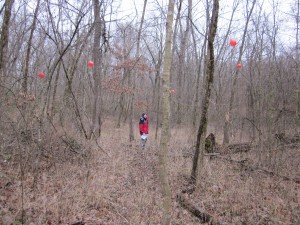 Here was the hardest part (in my opinion). Austin had to shoot down these five balloons.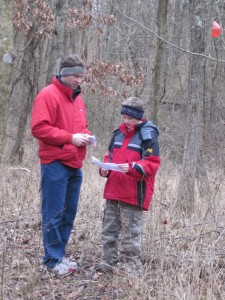 His next clue led him to the BB gun he'd use to shoot the balloons with.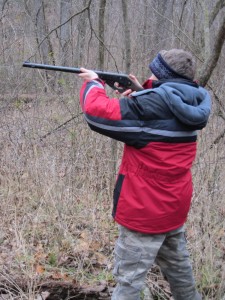 After shooting all the balloons (which did not take him very long), Austin found the last clue and a key inside of a balloon!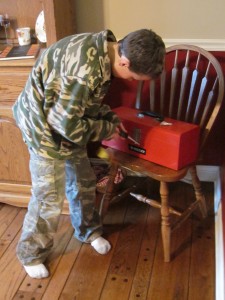 And this is where it led him! He unlocked the chest and found…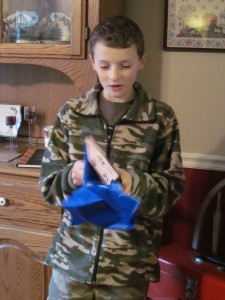 a very cool headlamp for his next explorations!!! It was fun to watch, and what a neat treasure he found at the end!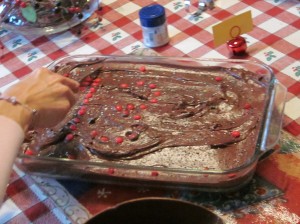 Aunt Kathy made Austin a delicious, specially-made, gluten free birthday cake.
We ended our time with a group photo of all of us cousins.
It was so wonderful to stay with them – I'm glad we could do it. Thank you, Nobles, for your hospitality, and for making Austin's birthday such a memorable time!