While I was staying with the Armours, Wesley came and joined us for a few days. Then we left and spent a day at the Iowa State Fair before heading home (Wesley's internship in Iowa ended that week, so it worked out perfectly that we could come home together). We had a fun time bumming around and visiting the photography, art, animals (those huge draft horses are my favorite!), and the agriculture center.
The ice sculptures were some of my favorites: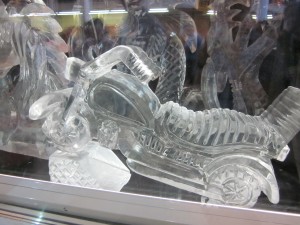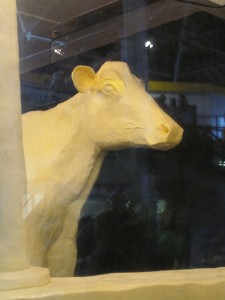 The butter cow!!!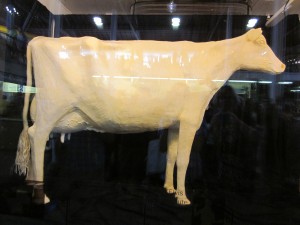 Yup, the entire thing is carved out of solid butter.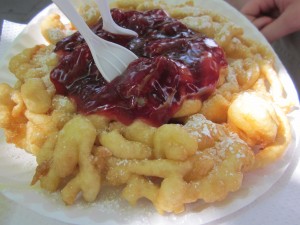 Sharing a funnel cake. YUM!
We matched that day without even meaning to. I love it when that happens! :) The long drive home gave us lots of talk time. It's so good to have WC home again!
Thus ends the account of my August travels…definitely one of the highlights of my year! I came away with my batteries recharged and ready to start the fall semester. I can hardly belive that I'm 3 weeks into classes already. I am excited to share some more things here on Bungalow of Blessing this month. Thanks for stopping by today!
What are some highlights from your summer?