I can't believe that it's already the end of August! Time just seems to fly by so quickly! But we have reached the end of the month, and it's time to recap on a few highlights from August.
We started school a few weeks ago, which has been going well so far! I'm hoping to graduate from high school this fall. I am currently working on electives to complete my transcript before (Lord willing) beginning College Plus in the spring. One of the things I've been working on this month is our family genealogy. It is fascinating, and proved to be very rewarding! Maybe I'll do a post on my research sometime.
I am also teaching Austin and Jonathan geography this semester. We are currently studying Africa! While learning about Morocco, we made some Moroccan tea, as you see in the picture below: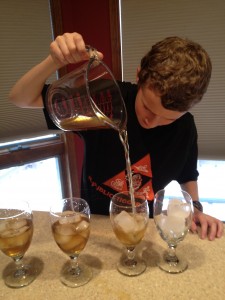 Why is Austin pouring the tea like this? In Morocco, every accomplished hostess must learn the important skill of pouring tea from a great height into small glasses. Don't ask me why… But we thought that was funny, and decided to give it a try. :)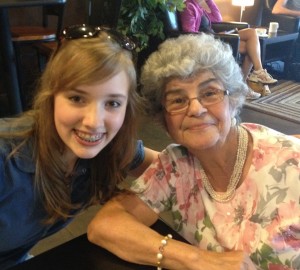 Mom and I had the privilege of taking a sweet lady from our church out to coffee one afternoon. It was such a blessing to visit with her, as she is a radiant testimony of God's work in her life.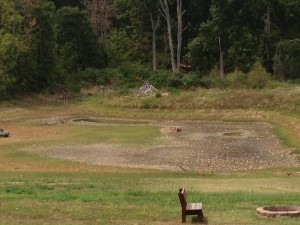 Despite the rain we had over the weekend, our pond has almost completely dried up. Many thirsty animals have come there looking for water. We saw a family of raccoons (so CUTE!), squirrels, and lots of deer. Speaking of critters, look closely at this next picture: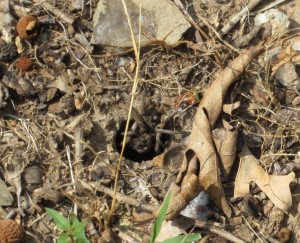 Yes, folks, that's a real tarantula you see in the photo above. Austin found it a few weeks ago. I guess I didn't know until then that tarantulas live in holes in the ground. So THAT'S why we have so many little holes in our yard! Yikes!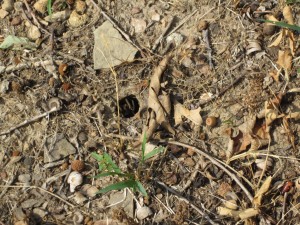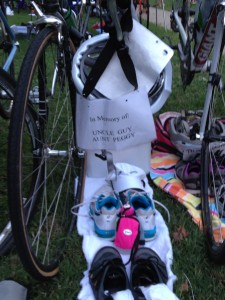 Mom completed her third and final triathlon for this year. Here is a picture of her bike transition. This paticular race was in honor of those who suffer from Alzheimer's disease. Mom had a sign there in memory of her Aunt Peggy and Uncle Guy who passed away because of Alzheimer's.
Not only did Mom complete the triathlon, but she also finished first in her age group and was the fifth overall woman! She's amazing, I tell you. :) Congratulations, Mom!
Austin and Jonathan had a Mexican "fiesta" with their boy scout troop before the boy scout's annual awards ceremony. Families were invited to join. We made a Mexican dessert  to bring: chocolate strawberry pinwheels. Yum!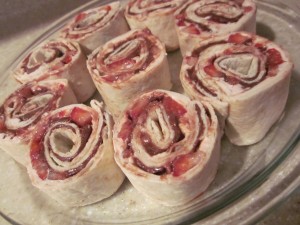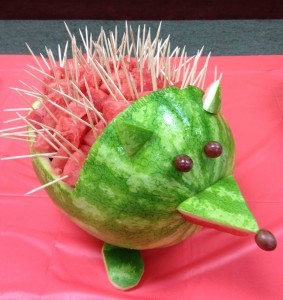 I didn't make this, but isn't it a cute idea!?!?!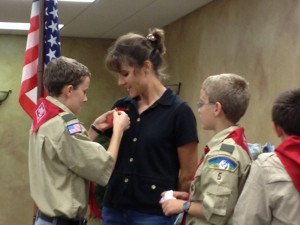 Here Austin is giving Mom a pin during the awards ceremony. They received their badges, and now Austin is also the new leader of his patrol!
Well, that's all for now. I hope you all had a great August, too, and thanks so much for stopping by!