Yesterday (Wednesday), my Dad and older brother took off work so that we could go to the fair as a family.  It was Free Ride Day, and so all the rides were free for a couple of hours. One of the many things my older brother Wesley and I have in common is that we both love going on rides. We had a blast!
But after an hour or so of rides, everyone got pretty hot in the 106 degree weather. We went inside the nice, air-conditioned fair building to look at exhibits. Last Saturday, my Mom entered in the Fleischmann's yeast bread contest. She made some rolls called cinnamon roll fans, and entered them in the contest against about 15 other breads. She got first place and won 150 dollars! Here are a few pictures I took: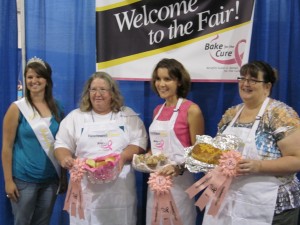 My lovely Mom (the one in the pink top) holding her bread and ribbon.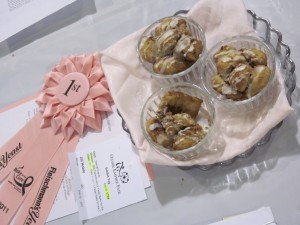 A close-up of her delicious cinnamon roll fans.
Yesterday, Austin entered in a soap-carving contest. He was given a bar of soap and a few tools, and he had 45 minutes to carve it into something.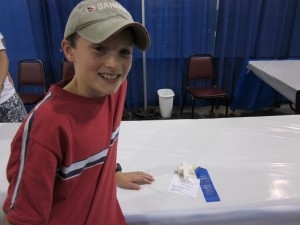 He made a cross with the word FINISHED on it, and he won first place!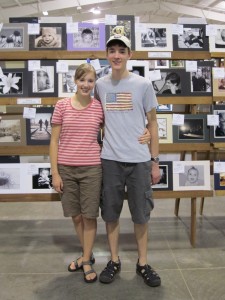 Wesley and I standing in front of the photography.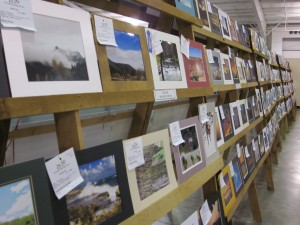 There was definitely a lot of photography this year. This is one side of about 4 racks of pictures!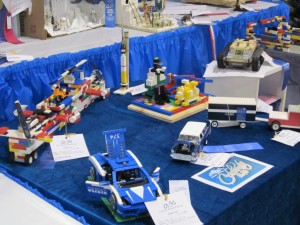 My little brothers and I entered lots of things in the fair this year- one of the highlights was Jonathan's lego creation (far left in the back). It got a blue ribbon!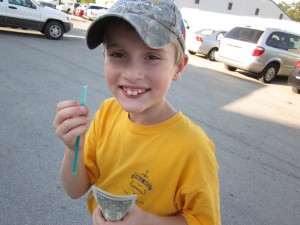 Jonathon with his blueberry honey stick.  :-)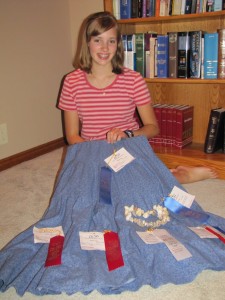 I had a pretty successful year at the fair, too. I got blues on a skirt and a shell necklace I made, and two reds and a white on some baking items. Goodbye, fair, until next year! :)