Last weekend, we went on a family trip to Arkansas, and stayed in a cabin for a few days. It was a blast! The cabin we stayed in was truly out in the middle of nowhere. There was not a house in sight. The scenery was absolutely gorgeous! We enjoyed spending time relaxing, fishing, kayaking, canoeing, and going on walks. We also watched movies and played games at night. I got quite a few pictures from our time, so here are some of them: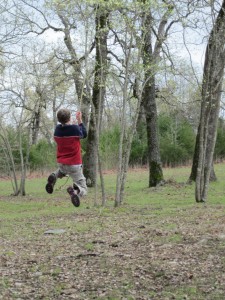 Austin and Jonathan couldn't wait to get out and burn off their extra energy. They hit the rope swing within minutes of arriving! :)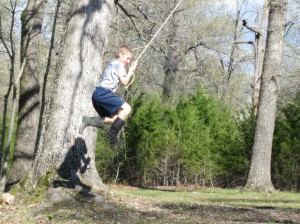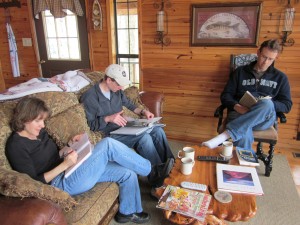 We four elder family members enjoyed a quiet time of reading and relaxing. :)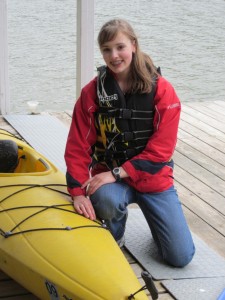 One of my highlights of the weekend was kayaking. We have two kayaks and a canoe, so if four people squeeze into the canoe and the other two take the kayaks, we can all go as family. I had a turn in the big yellow kayak. :)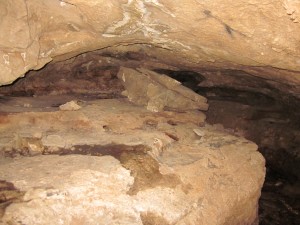 We kayaked/canoed to a cave and explored it a bit – the cave went back pretty far!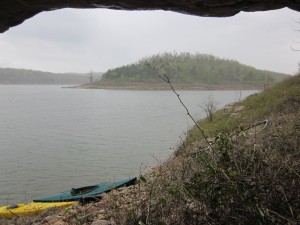 We actually had to stay there in the cave for a while because it started raining! :) Thankfully the rain didn't last very long.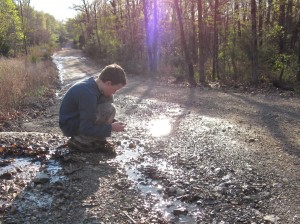 The next morning, we went on a family walk. Austin stopped to look at some rocks.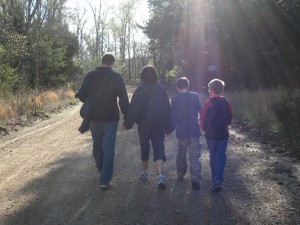 I like the rays of sunlight in this picture.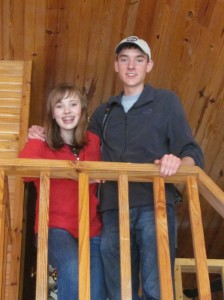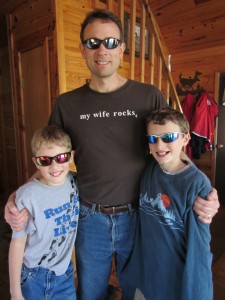 Austin and Jonathan about ready to head out on a fishing expedition with Daddy.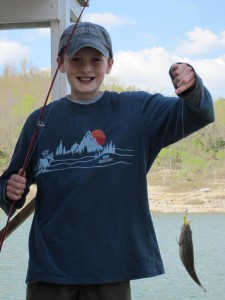 And yes, they did catch some fish. This is Austin's first fish – it's pretty small compared to some of the fish they caught!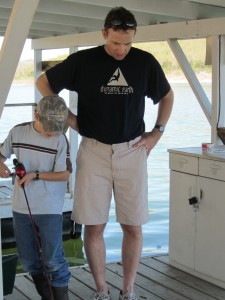 Fishing off the dock. We could even see the fish in the water, swimming around the hook.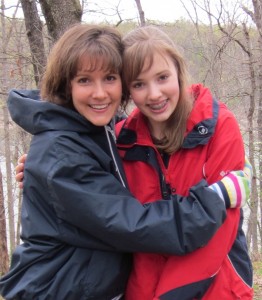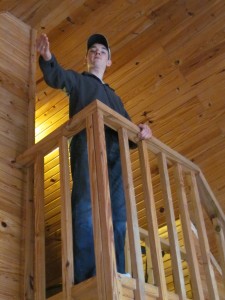 When standing at the top of the stairs, Wesley said he felt like Caesar addressing the crowd. :)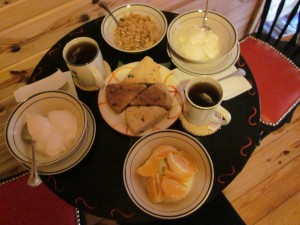 We kids make a "romantic breakfast" for Mom and Daddy. There was a small table upstairs. It just fit two people, so it worked out nicely!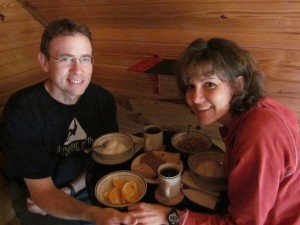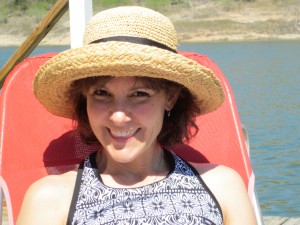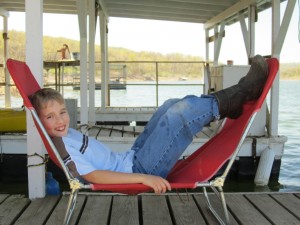 Oh my – either this chair is not working properly, or Jonathan just has a very unusual way of getting comfortable. :)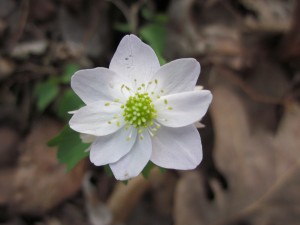 I'm so grateful for the opportunity to have fun and enjoy each other! It was an incredibly sweet weekend!