Some dear friends of ours recently gave us several free tickets to Silver Dollar City, an amusement park near Branson. We've been there once before, and were thrilled to receive some tickets! Daddy took part of the day off work, and so our whole family was able to go. My wise parents decided to go on a Thursday to avoid the large crowds of people who come on Fridays and on the weekends. As a result, we didn't have to wait in line for rides for more than a few minutes, and there weren't many people.  It was a blast, and I got some pictures from our time!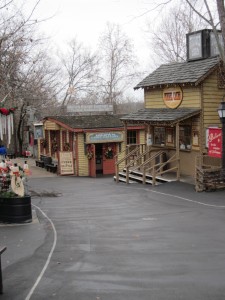 Silver Dollar City has absolutely the cutest little shops. We enjoyed the rides first because it was still relatively warm and light outside.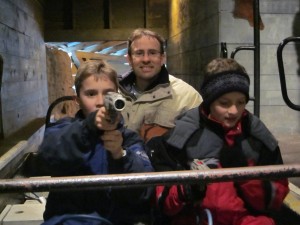 On this ride, you float on little boats and shoot at targets as you go by.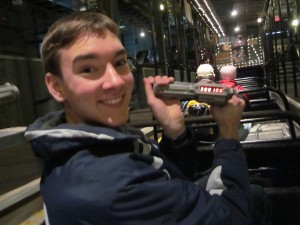 Wesley got the high score with several hundred thousand points.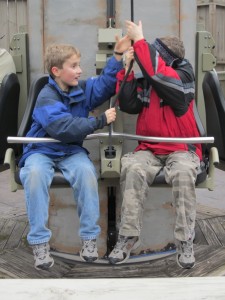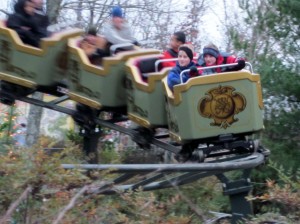 Austin and Jonathan got the front seats on this roller coaster!
When it comes to rides, Wesley and I are the thrill-seekers. :) Silver Dollar City has several pretty big roller coasters, so we alternated with going on the big rides and others we could do as a family.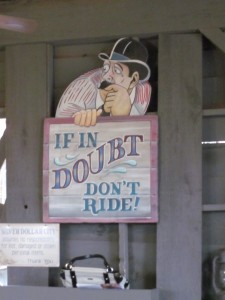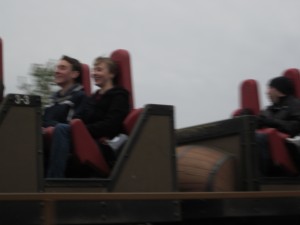 Daddy, Wesley, and I rode the Powder Keg. I read somewhere that it goes from 0 to 53 mph in less than three seconds! Here we are just taking off.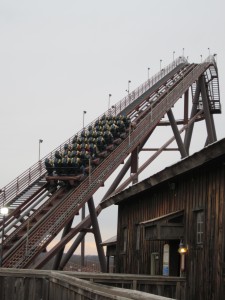 This roller coaster was my favorite!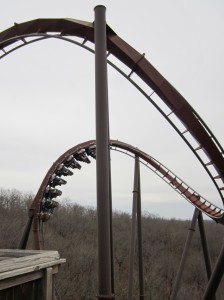 It's called Wildfire, and it has five loops!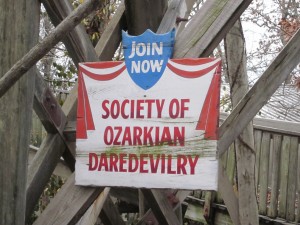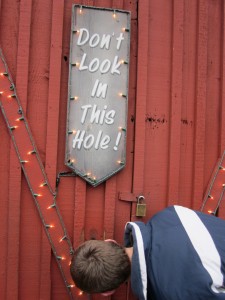 Who could resist the temptation??? My brothers couldn't, at least! :)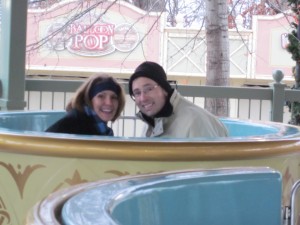 Mom and Daddy rode a teacup together.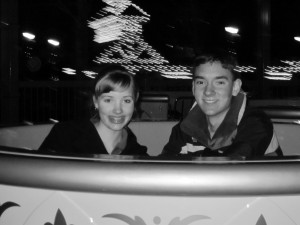 Wesley and I rather overdid the "spinning factor" on ours. I was quite dizzy by the end! :)
When it got dark and cold outside, we watched two shows.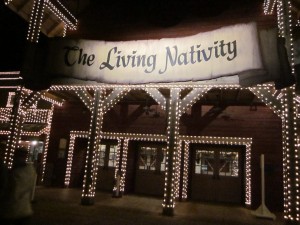 One was a living nativity…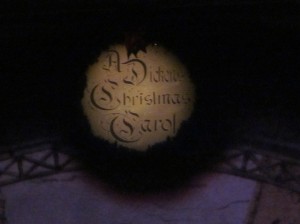 …and the other was Dicken's A Christmas Carol. It was one of my highlights, and so well done!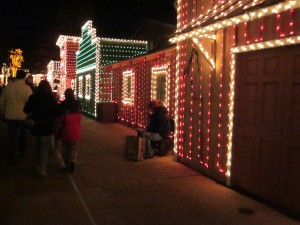 It was fun to walk around and enjoy the lights and shops!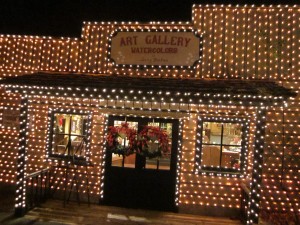 Most of the stores were beautifully decorated like this one.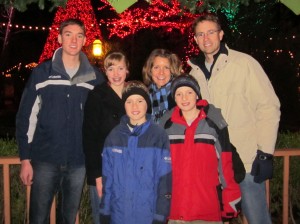 Family picture.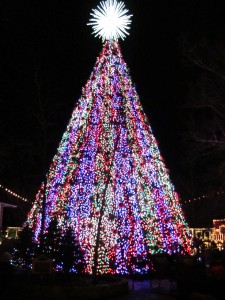 A highlight for everyone was watching the Christmas tree. Its lights change color in sync with Christmas music. It's beautiful!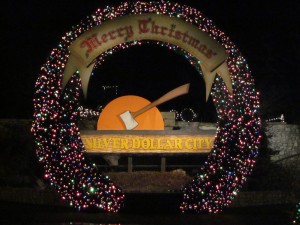 It was a lovely day, and I enjoyed making memories together as a family!