Mom and my brothers and I were recently bumming around town after a dentist appointment, and we thought it would be fun to have a picnic at the park. I had my camera with me, so I got some pictures and we had a nice picnic. The weather was absolutely beautiful!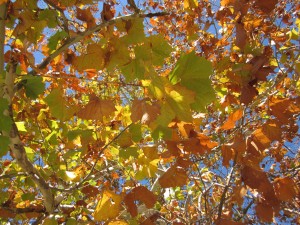 I love how brilliant the colors on this tree are!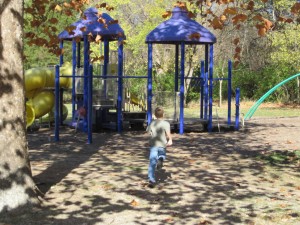 Jonathan running for the playground. :)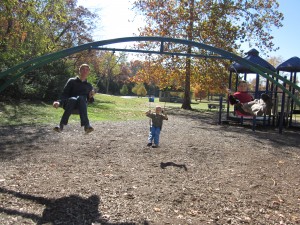 The boys swinging.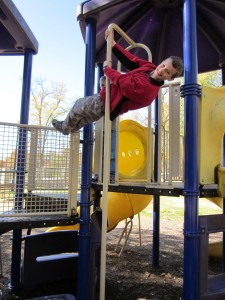 This looks dangerous! :o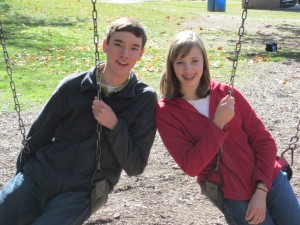 Wesley and I.
I love these next pictures. We all took turns looking through the monkey bars. It's a really neat effect!