As we did family devotions a few days ago, I was encouraged by something we read. We were reading about the life of Richard Baxter, a Christian leader and pastor. He was a Puritan in the Church of England during the late 17th century, and sometimes faced persecution. Yet he stood strong in his faith, and had a passion for God's Word. He wrote over 160 books, and led hundreds of people to Christ. This is indeed a noteworthy man.
But what stood out to me was something Richard Baxter said when others praised him and his writing:
"I was but a pen in the hand of God. What praise is due a pen?".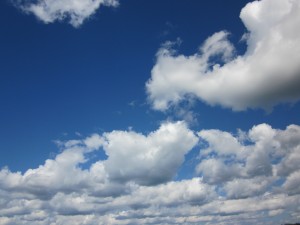 This profound statement reminds me that we are but pens in the hand of God. When a person writes a book or a paper, he is given the credit, not the pen he used write it with. This is what Richard Baxter was saying. When we do praiseworthy things, it is only by the grace of God in Christ Jesus. God alone is worthy of all the glory and all the praise! Ephesians 2:10 says, "For we are God's handiwork, created in Christ Jesus to do good works, which God prepared in advance for us to do." We are God's handiwork, His "pens" that He uses to make something beautiful for Him.
God is writing our lives, day by day, and all He does for us is for our good and His glory. When we are praised for good works, may our response be to humbly reply: "to God be the glory!".