We celebrate each 4th of July by hosting a party for our church. This year the weather was beautiful, and it was a great time of fellowship, water balloon games, volleball, Ultimate Frisbee, and, of course, the pie eating contest. :) Here are a few pictures I took: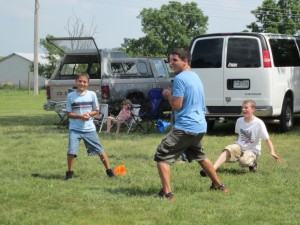 Water balloon wars! Each team had a water balloon shooter, and the goal is to hit someone from an opposing team, which eliminates them from the game until only one team remains and are named the winners! This was hilarious to watch.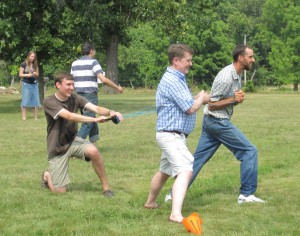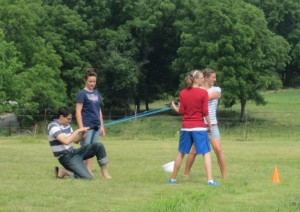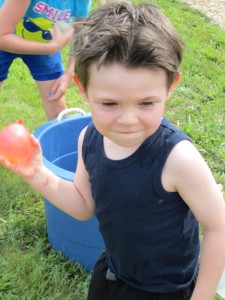 This little guy was going to bean me with a water balloon! I quickly snapped a picture and ran. :D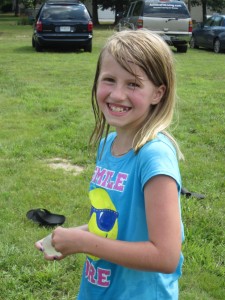 Sweet Katy.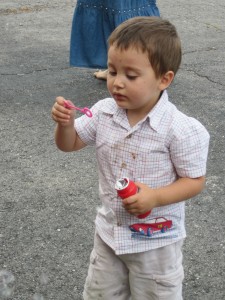 Noah blowing bubbles.
Everyone gathered around for the pie eating contest….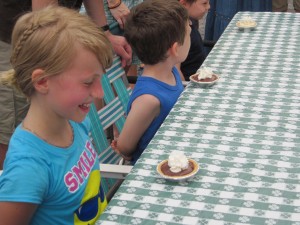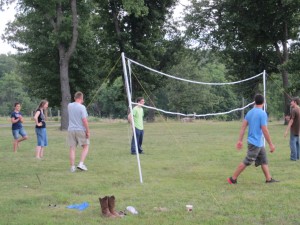 We played a few good rounds of volleyball and ended the evening with Ultimate Frisbee after dinner. It was a neat time of fellowship!